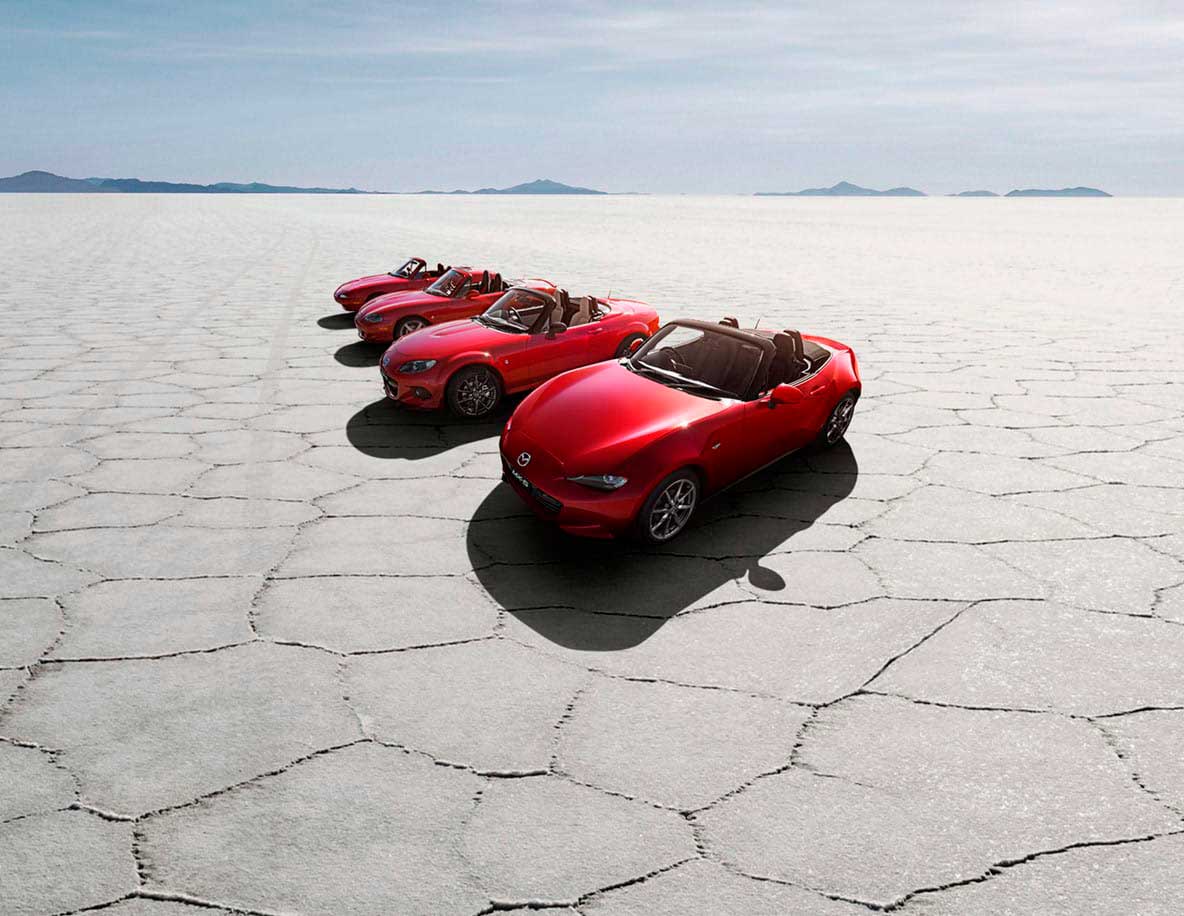 One million reasons to celebrate
THE MX-5 ENTERED OUR HEARTS IN 1989 AND THERE IT STAYED. WITH PRODUCTION REACHING ONE MILLION, WE LOOK AT THE EVERLASTING APPEAL OF THIS AWARD-WINNING ROADSTER.
From its inception in 1989 to its enduring appeal today, Mazda MX-5 has always been a car that represents joy, celebration and the freedom of driving open roads with the top down. A perfect marriage between technology and design, it's no wonder then this timeless roadster is still winning over new drivers.
With production reaching a staggering one million this year, and the Mazda MX-5 winning the 2016 World Car of the Year and World Car Design of the Year award, Mazda MX-5 continues to break new ground.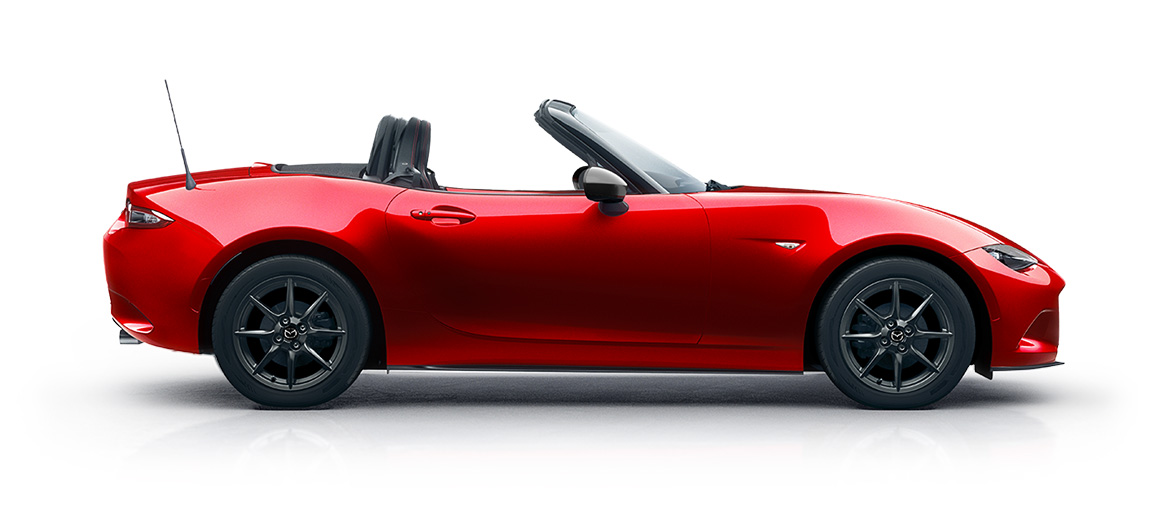 Making its mark
Guinness World Records recognise achievements, extremes and in the MX-5's case, worldwide appeal.
MX-5 received its first Guinness World Record in May 2000, cementing its spot as officially the world's best selling two-seater sports car. By that point, 531,890 units had been sold.
Records were updated when MX-5 hit 700,000 and then 800,000 units, proving that with a convertible this popular, the only records left to break are your own.
21 years and 10 months after mass production of the first-generation MX-5 began in 1989, total production reached 900,000. This feat showed that the third generation of MX-5 was proving as enduringly popular as the first, signalling an enormous achievement for the teams behind its innovative designs.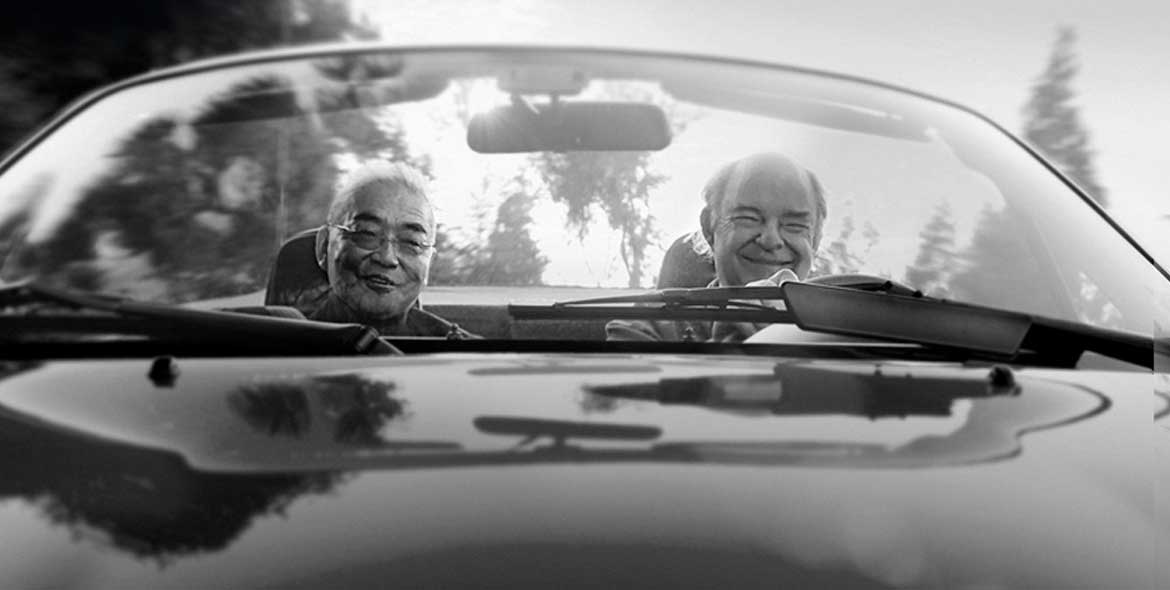 A revolutionary idea
Creators Tom Motano and Bob Hall set out to create world's first, true lightweight sports car. The very first MX-5 showcased in 1989 with 14-inch wheels that were made as light as possible, a sporty three-spoke steering wheel, retractable headlamps for preserving its iconic curvy exterior, and a short, direct gear shift that made changing up a joy. The MX-5 was unlike anything before it.
The roadster has now travelled through four generations of design evolution, and without straying too far from its winning formula, Mazda designers have explored every inch of potential to ensure MX-5 remains the poster car for convertibles. Since 1989, the lightweight sports car has maintained its near-perfect balance, agility and jinba ittai spirit.
In its journey to one million, the MX-5 has won over 200 awards, with accolades ranging from Most Fun to World Car of the Year. We explore its distinctions in full here. American magazine, Car & Driver, featured the MX-5 in its '10 best' list a grand total of 14 times over the last 25 years.
Loyal followers and an increasing number of fans means that production has now reached one million. The fun roadster has surpassed itself and its creators' wildest dreams by shattering the initial record time and time again and maintaining its prestigious title as the world's best selling two-seater sports car.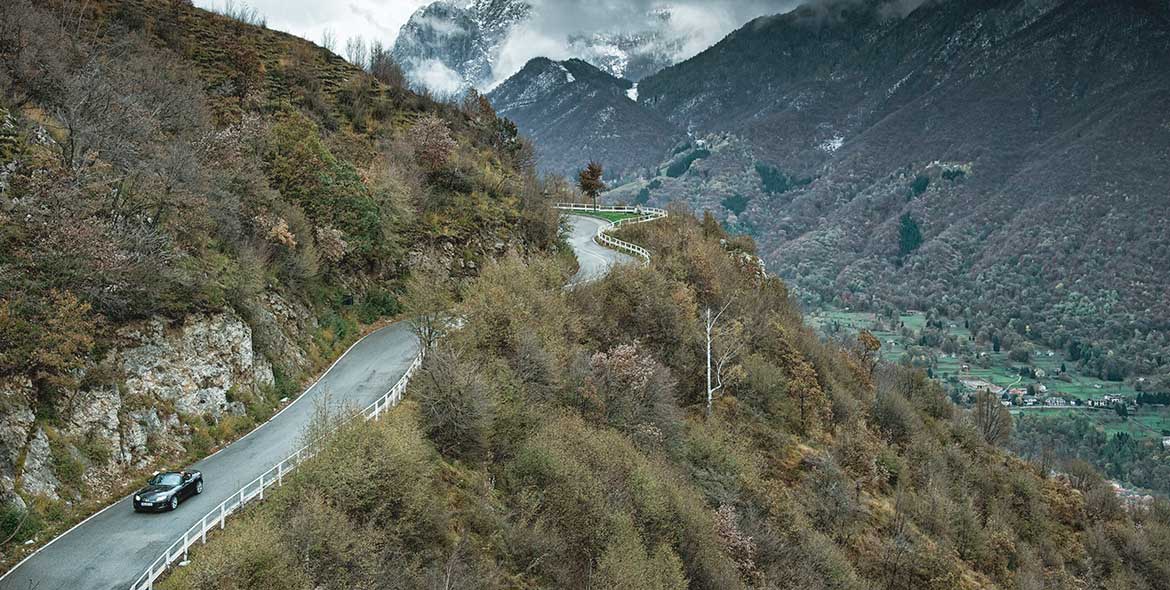 Sensational spirit
One thing is certain when we look at the popularity of this record-breaking roadster: we would not be witnessing its one millionth production had the two-seater not caught the imagination of a million people worldwide.
After touring the globe, the one millionth Mazda MX-5 will be displayed at the Mazda Museum in Hiroshima, Japan, for public viewing.
There are a million reasons to celebrate MX-5. Its ground-breaking design, its likeability, its joy. What's more, is its ability to bring back memories and create new ones. But for today, we'll celebrate its continued dexterity in breaking new ground and new records with characteristic ease.