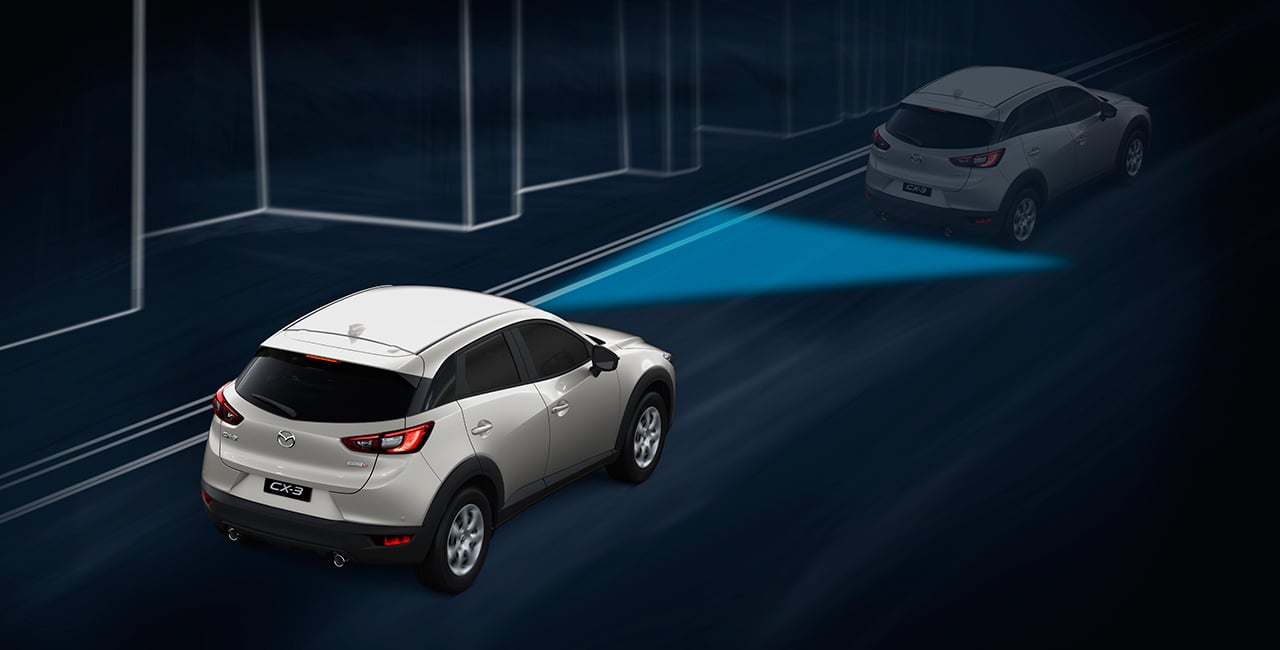 REVOLUTIONISING STANDARD SAFETY
Smart City Brake Support (SCBS) is Mazda's Auto Emergency Braking (AEB) technology that helps prevent or lessen the impact of a collision. The auto braking technology is now standard equipment on our passenger cars including Mazda2, Mazda3, Mazda6 and our entire SUV range including CX-3, CX-5 and CX-9.
In recent years, the advancements made in car safety in the automotive industry have been significant. At Mazda, exploring new technologies that improve safety and reduce the likelihood of an accident are always a priority and a key to our Proactive Safety Philosophy.
The SCBS technology uses either a laser sensor or camera to detect obstacles ahead and warn you of imminent danger. If it detects a high-risk collision, it will employ the maximum braking capacity of the vehicle and brake automatically to help you avoid an accident. If the collision is of lesser danger, it will prime the brakes and warn you to act.
Research shows that cars fitted with auto braking technologies like SCBS are 38% less likely to collide with the car in front. What's more, AEB technology has been shown to reduce rear end crash severity by 53% and in many cases, eliminate it entirely.
To ensure this smart and intelligent technology is available to all our drivers, in early 2016 we began to introduce Smart City Brake Support as standard equipment on our vehicles, finalising the initiative with the recent release of New Mazda CX-3.
SCBS operates between 4-30km/h on Mazda2, Mazda CX-3, Mazda CX-5 and Mazda CX-9
and between 4-80km/h on Mazda3, Mazda6 and Next-Gen Mazda CX-5.
Smart City Brake Support (SCBS) is part our revolutionary i-ACTIVSENSE
suite of technologies that make our cars smart and safe.