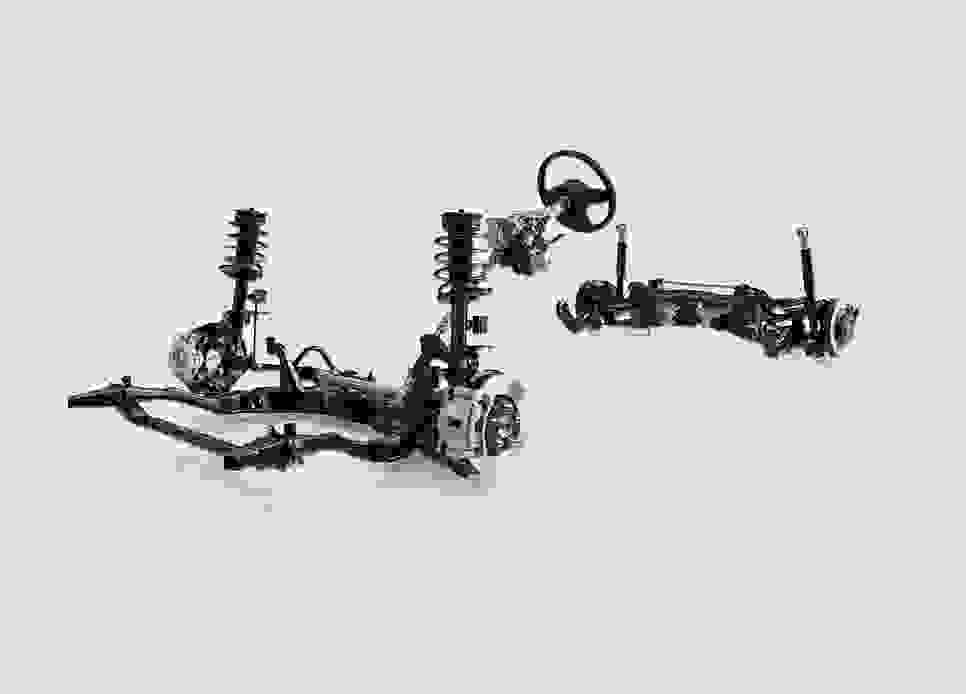 Body & Chassis
Skyactiv-Body
With new-generation design and materials, the Skyactiv-Body achieves incredible lightness and rigidity. The underbody employs straight-frame construction, which runs uninterrupted through the framework to boost stiffness while saving weight. Increased use of high and ultra-high tensile steel throughout cuts weight, yet bolsters rigidity.


Skyactiv-Chassis
To develop the Skyactiv-Chassis, Mazda engineers went back to the drawing board. To achieve a lighter, stronger car with extraordinary agility and nimble responsiveness our engineers re-considered everything - from the ground up.
Consequently every component of the Skyactiv-Chassis has been re-designed. To achieve the desired nimble handling with superb bump absorption, the front strut and rear multi-link suspension use firmer bushings and a completely revised geometry. Both front and rear cross members offer impressive stiffness with low weight, thanks to an innovative welding method.