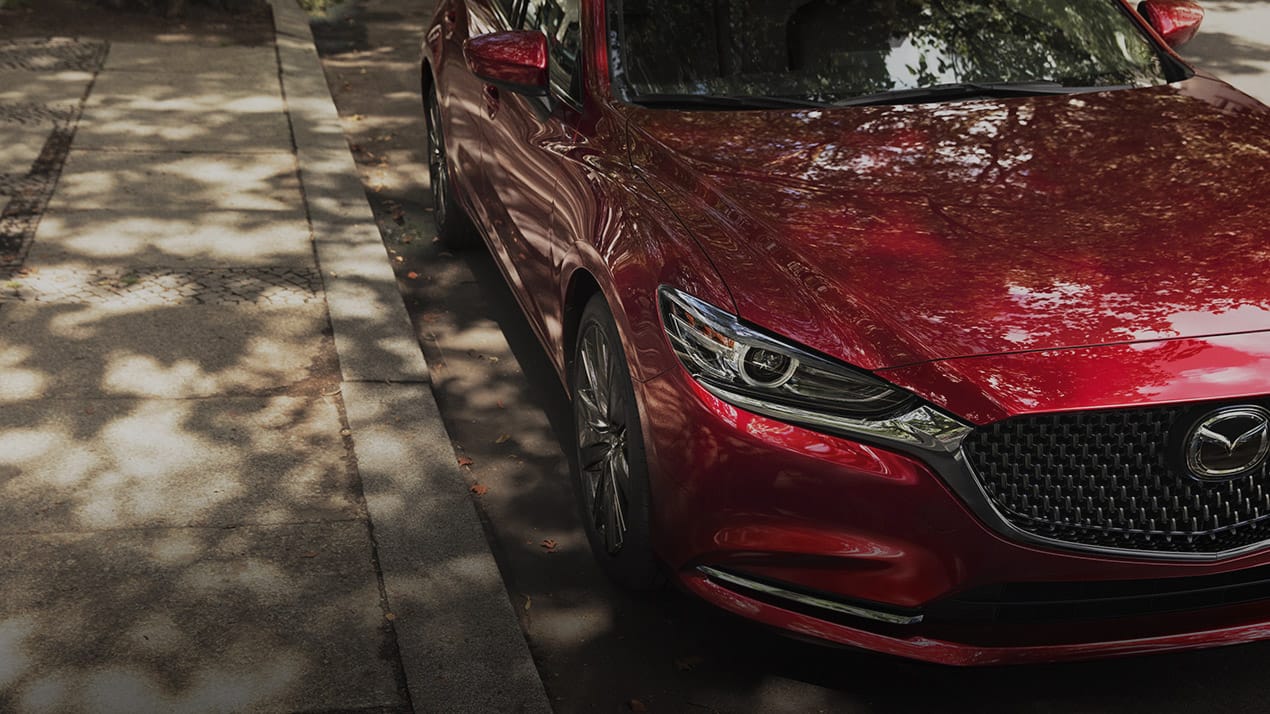 Re-engineered, Refined Mazda6 Debuts at Los Angeles Auto Show
Mazda today unveiled a thoroughly re-engineered and refined Mazda6 sedan at the Los Angeles Auto Show.
Mazda6 is the flagship of Mazda's passenger car lineup. The development team's goal for this round of updates, the third since Mazda6 was fully redesigned in 2012, was to enhance the daily lives of people who love cars, incorporating premium details as well as new engineering concepts and technologies based on Mazda's human-centred design philosophy.
The powertrain lineup adopts new technologies, including a cylinder deactivation system for the SKYACTIV-G 2.5-litre gasoline engine, to offer superior fuel efficiency and a performance feel crafted to match human sensibilities. In addition, the SKYACTIV-G 2.5T direct-injection turbocharged gasoline engine that debuted in the Mazda CX-9 SUV has been added to the engine lineup, offering effortless performance that is equal parts composure and excitement.
A Premium Aesthetic
The concept behind the styling improvements is "Mature Elegance," and the Mazda design team worked to raise the quality feel of both the interior and exterior, resulting in a look of greater maturity and composure.
Up front is Mazda6's new grille, which accentuates a look of depth, with a strong framework, low centre of gravity and wide stance. Its standard LED headlights integrate fog lamps and carry a crisp, wide lighting signature. Painted surfaces extend lower on the body, and new 17- and 19-inch wheel designs complement the upgraded appearance. Finally, Soul Red Crystal paint makes its debut on Mazda's sedan, joining Machine Grey Metallic and a full palette of available paint colours.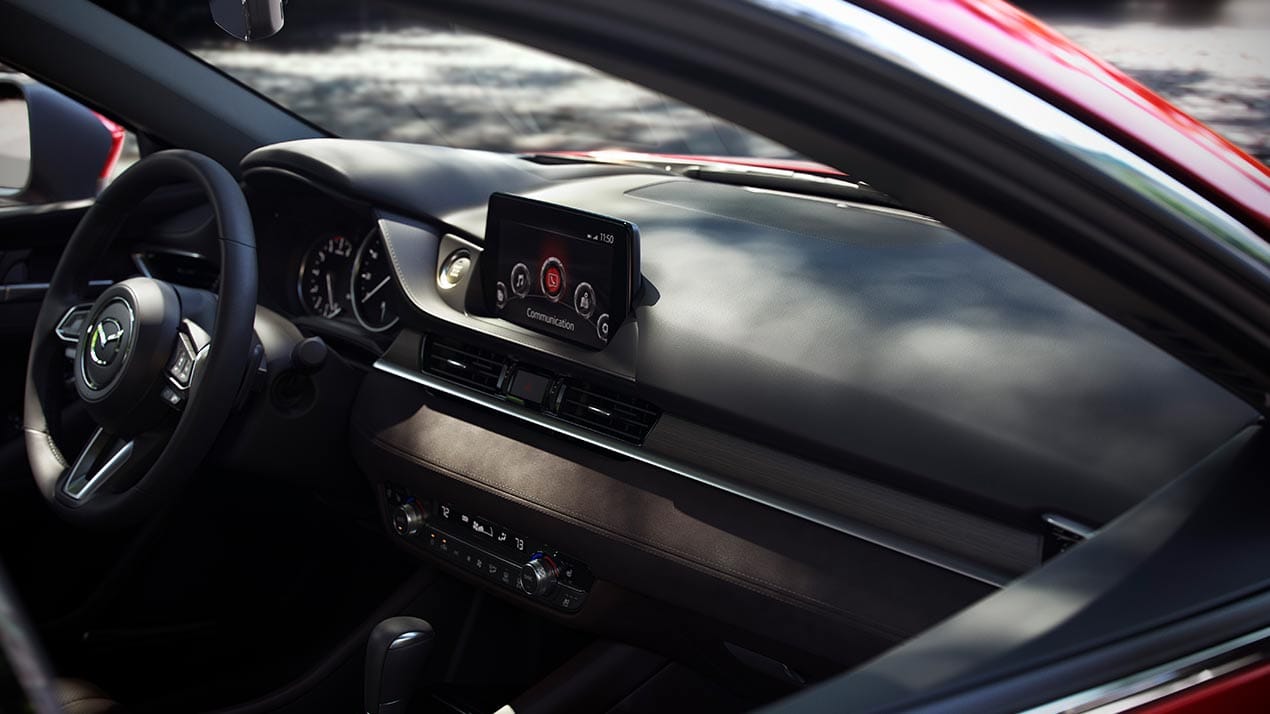 A new high-grade interior features Japanese Sen Wood, often used in traditional Japanese instruments and furniture, and other exclusive trim elements for an enhanced premium feel that is authentic to the Mazda brand. Overall the design is more distinctive, premium, beautiful and dignified, befitting the flagship of Mazda's passenger car lineup.
Mazda6's front seats have been fully redesigned. They are wider, with high-density, vibration-absorbing urethane foam that creates a firm, supportive seating surface. Yet, they're supple enough to keep the driver and passengers comfortable for long trips.
Ventilated front seats in Mazda6 Atenza are a first for the brand, and wick away warm air from the front passenger and driver's backs to keep them cool. Rear seats have also been redesigned with high-density urethane foam, enabling greater comfort.
The latest safety innovation
The updated Mazda6 offers a wider range of i-ACTIVSENSE advanced safety technologies as standard across the range, which help the driver identify potential risks and reduce the likelihood of damage or injury. Mazda Radar Cruise Control (MRCC) can now bring the car to a standing stop and take off again when the car in front moves away.
On the high grade Atenza, the model also adopts Mazda's latest 360° View Monitor. In combination with previously introduced safety features, these technologies allow drivers to enjoy superior safety and worry-free driving under an even wider variety of conditions.
Remastered engineering
In this latest round of thoughtful improvements, engineers have revisited every aspect of Mazda6's chassis, with its suspension offering a smoother, more linear ride quality and greater NVH refinement similar to the ultra-quiet CX-9. Its steering rack is now rigid-mounted to the chassis, offering greater steering response and feel, and its SKYACTIV-CHASSIS has been stiffened in complement with the revised suspension to offer both a smoother ride and to improve outright dynamic performance.
Enabling this more comfortable ride without compromising the Mazda6's handling, the suspension geometry has been revised, with roll-steer changes that promote more neutral handling. The steering rack also is now rigid-mounted to the chassis, offering more direct steering response.
Future Vision
The highly acclaimed VISION COUPE design concept, which the company recently unveiled at the 2017 Tokyo Motor Show, and the updated Mazda CX-5, which adopts the same SKYACTIV-G 2.5 with cylinder deactivation as the new Mazda6, both made their North American debut at the Los Angeles Auto Show.
In line with its "Sustainable Zoom-Zoom 2030" long-term vision for technology development, Mazda aims to use the fundamental appeal of the automobile — driving pleasure — to inspire people, enrich society and help bring about a beautiful earth. By offering an experience of car ownership that celebrates driving, the company hopes to enrich lives and build a strong bond with customers.
Want to know more about the new Mazda6 and its Australian release? Register your interest here