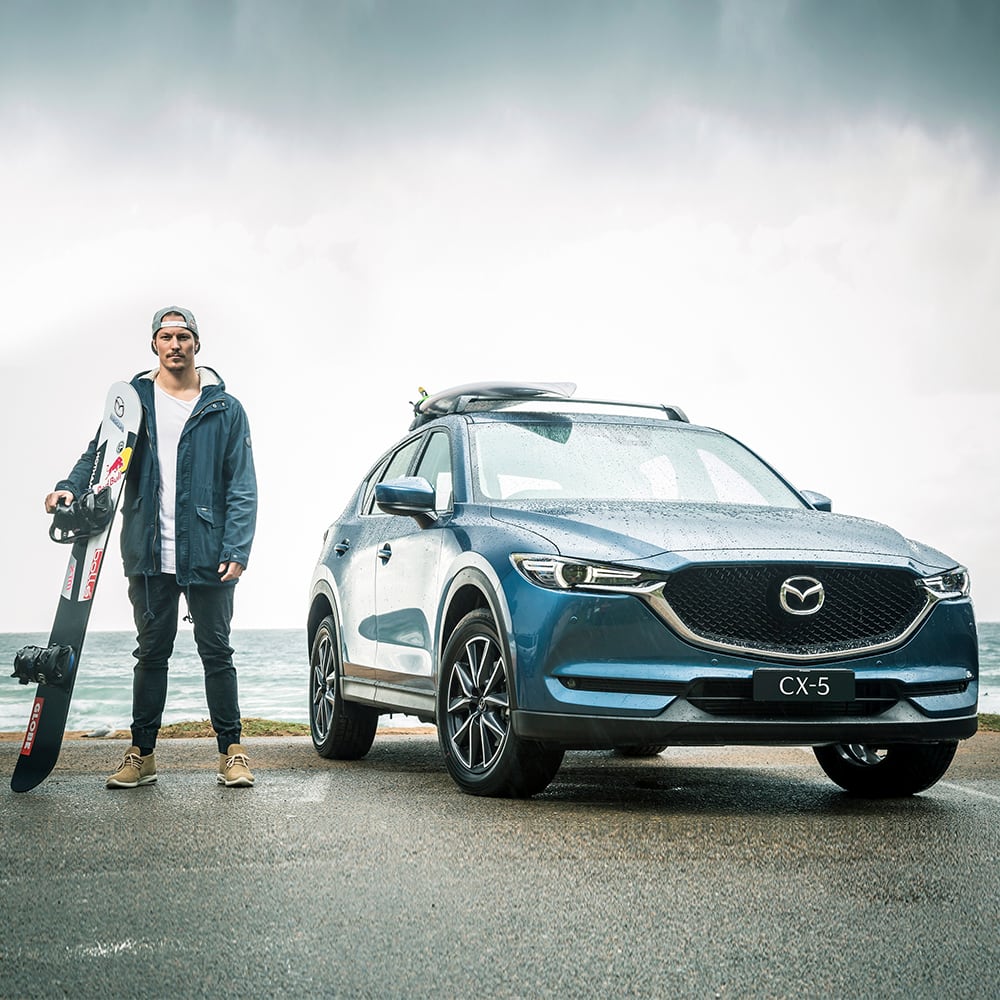 Alex 'Chumpy' Pullin
Two-time World Champion and Australian Olympic Snowboarder, Alex 'Chumpy' Pullin created history when he became Australia's first Snowboard World Champion in 2011. Since then, he's become a revered athlete who represented Australia in the Winter Olympics in PyeongChang, South Korea in 2018.
His thrill seeking and adventure loving attitude is the perfect fit for our Next-Gen Mazda CX-5.