INNOVATE
MAZDA'S PASSION FOR DRIVING
INNOVATE
MAZDA'S PASSION FOR DRIVING
Mazda has always made cars for people who love to drive. Its engineers' mission is to create vehicles that move intuitively with you. And the first-ever Mazda CX-60's range of engines ensure an effortless, joyful drive, without compromises.
Words Nik Berg
Mazda is and always will be a company that is passionate about driving. Whether powered by a combustion, pure electric or hybrid engine, every Mazda is a joyful and effortless driving experience that makes drivers and passengers feel revitalised.
Designers, engineers, artisans and assembly line workers all share this devotion to the drive, striving to create a seamless connection between man and machine. In Mazda parlance it's called Jinba Ittai – car and driver as one – and is a spirit that lives within every model in the range.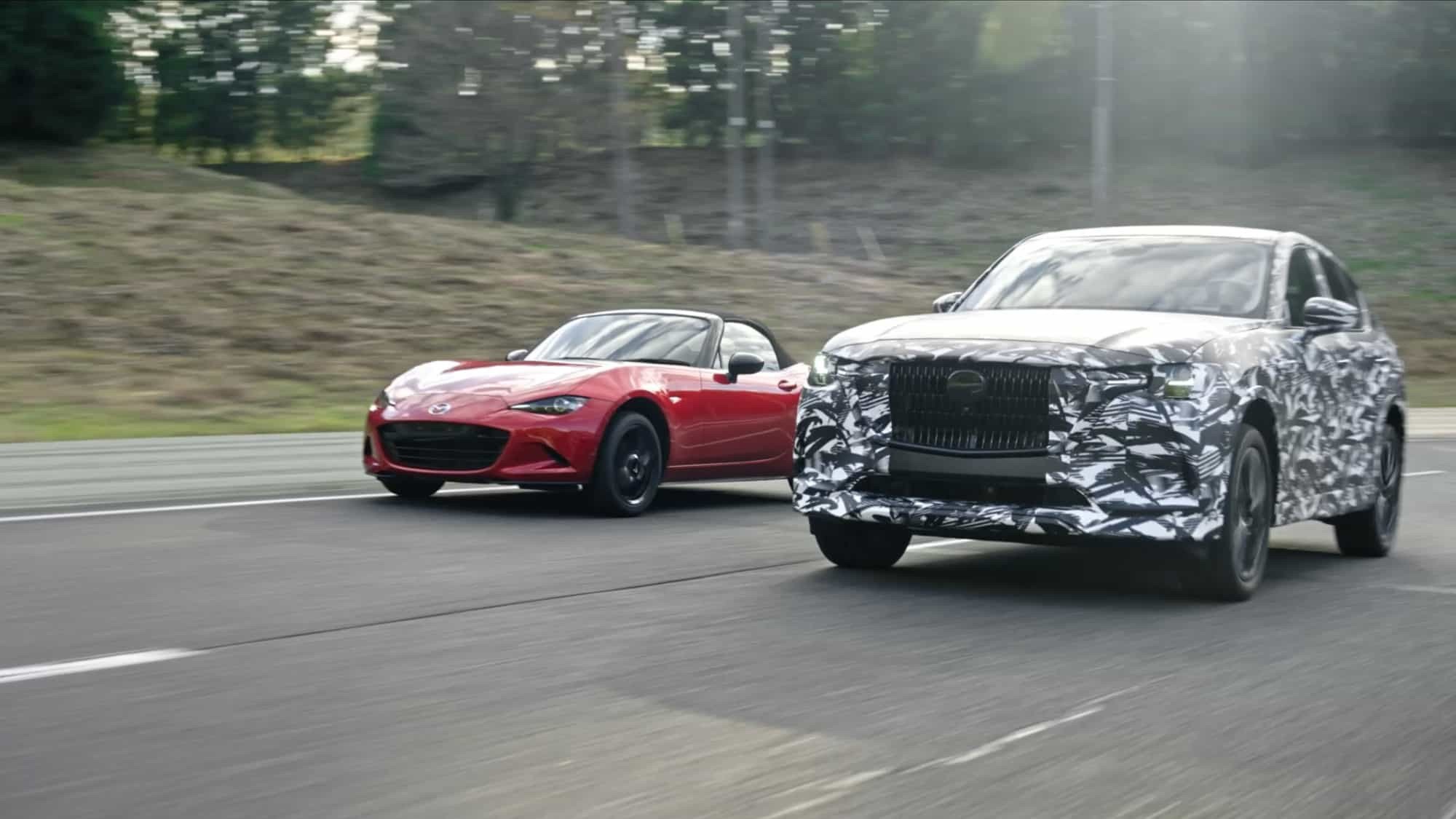 Driving pleasure is in Mazda's DNA
You will find it in its purest form in the MX-5, the world's best-selling two-seater sports car. This is a car that responds so intuitively to your touch that it feels like an extension of your body. When developing the new Mazda CX-60, it was natural to call upon three decades of experience building the most popular sports car on the planet, and the expertise of the engineers behind it. "Fundamentally, we used the system and the concept of the MX-5 as the base for this model," says Driving Dynamics Lead Yasuyoshi Mushitani.
This means that the new CX-60 shares its front-engine, rear-wheel-drive layout with the lightweight sports car, to give the driver the most enjoyable experience. Added to this is a new suite of powertrains that provide new levels of performance and choice for the customer. Of course, there is a world of difference between an SUV and a two-seater sports car in terms of size, weight and how its owners will use it, which presented challenges to the development team. But Assistant Manager Kazuhiro Okuyama explains: "The most important thing to us is our human-centred concept. We want to ensure close communication between the driver and the car all the time."
"The most important thing to us is our human-centred concept. We want to ensure close communication between the driver and the car all the time."
A talented racer and Motorkhana driver, Okuyama previously designed the suspension of the MX-5 before turning his hand to the Mazda CX-60. He devised a wishbone-suspension layout that provides a comfortable ride while increasing driver confidence.
"We have minimised unnecessary play and delays in the suspension, steering and bodywork, and, as a result, I think the driver can easily predict the movement of the car," he says. "Even people with little experience behind the wheel can enjoy a more intuitive, confident drive. The heavy body contributes to better ground contact and stability, and, although the high centre of gravity increases the roll, its inertia is utilised to create natural movement."
"Even though this is an SUV, the driver will never feel as if they are just being carried around or being driven. They will really feel like they are manoeuvring and actually driving it, in all scenarios," adds Mushitani. The CX-60 really is the SUV that only Mazda could make – the kind of vehicle that can only happen when you have a team behind it that are united in their passion for driving.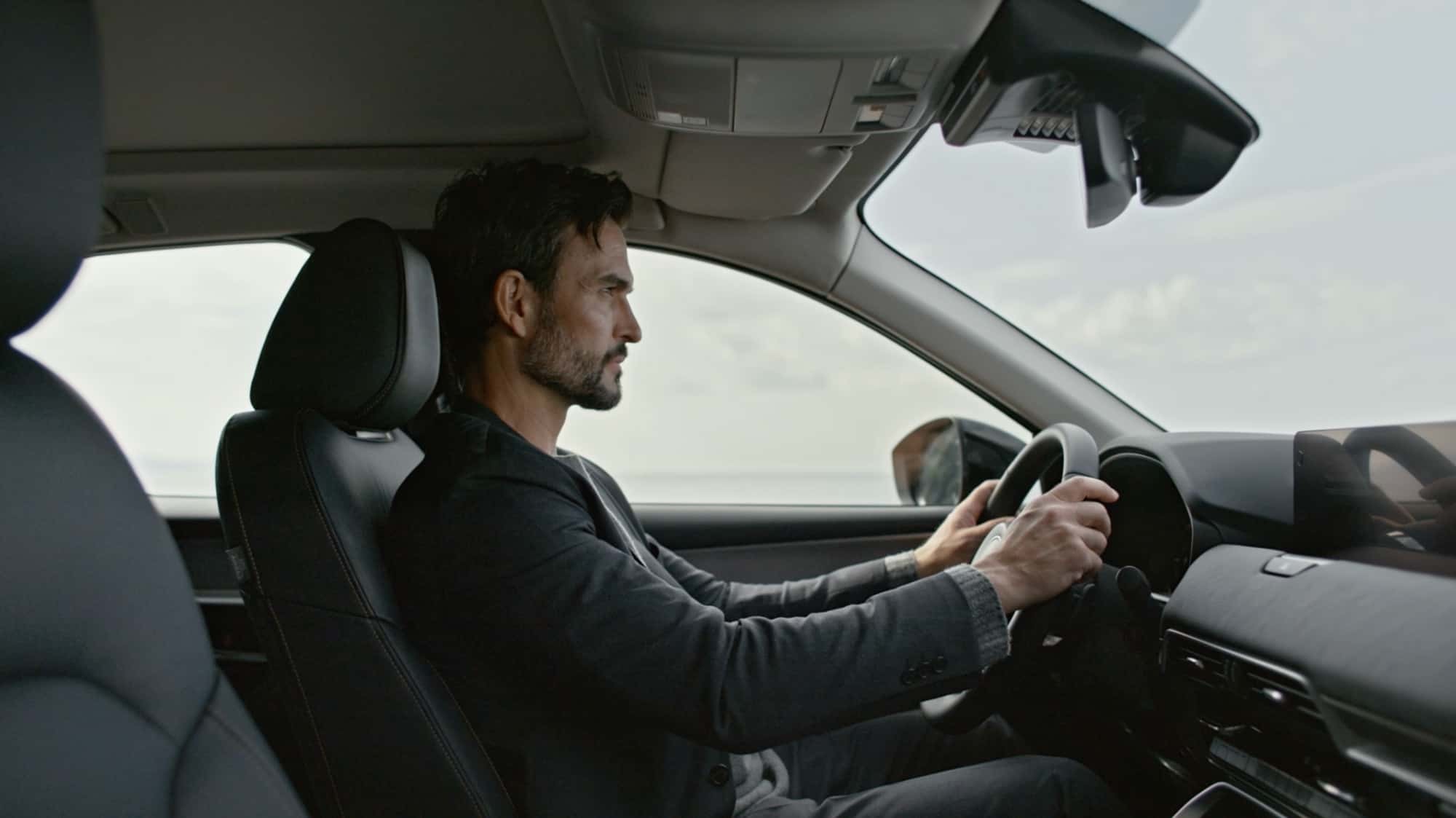 Choose what drives you
The Mazda CX-60 has been designed to offer a joyful and effortless driving experience to a wide range of customers. For this reason, a range of engine options are available.
You can opt for an all-new six-cylinder engine powered by petrol or diesel. Both these powertrains, when combined with a 48V mild hybrid system, offer greater fuel efficiency, a smoother and plentiful power supply, and responsive delivery.
There is also the new Plug-In Hybrid capable of travelling up to 60km purely on electric power, with the conventional engine on stand-by to ease any range anxiety associated with EV propulsion. In addition, the CX-60's all-wheel-drive mode ensures safety in slippery conditions and the ability to head off-road.
Perfecting the driving experience while increasing electrification driving options proves that improved environmental performance and driving enjoyment are not mutually exclusive. Mushitani and his team have ensured the Mazda CX-60 is truly joyful to drive.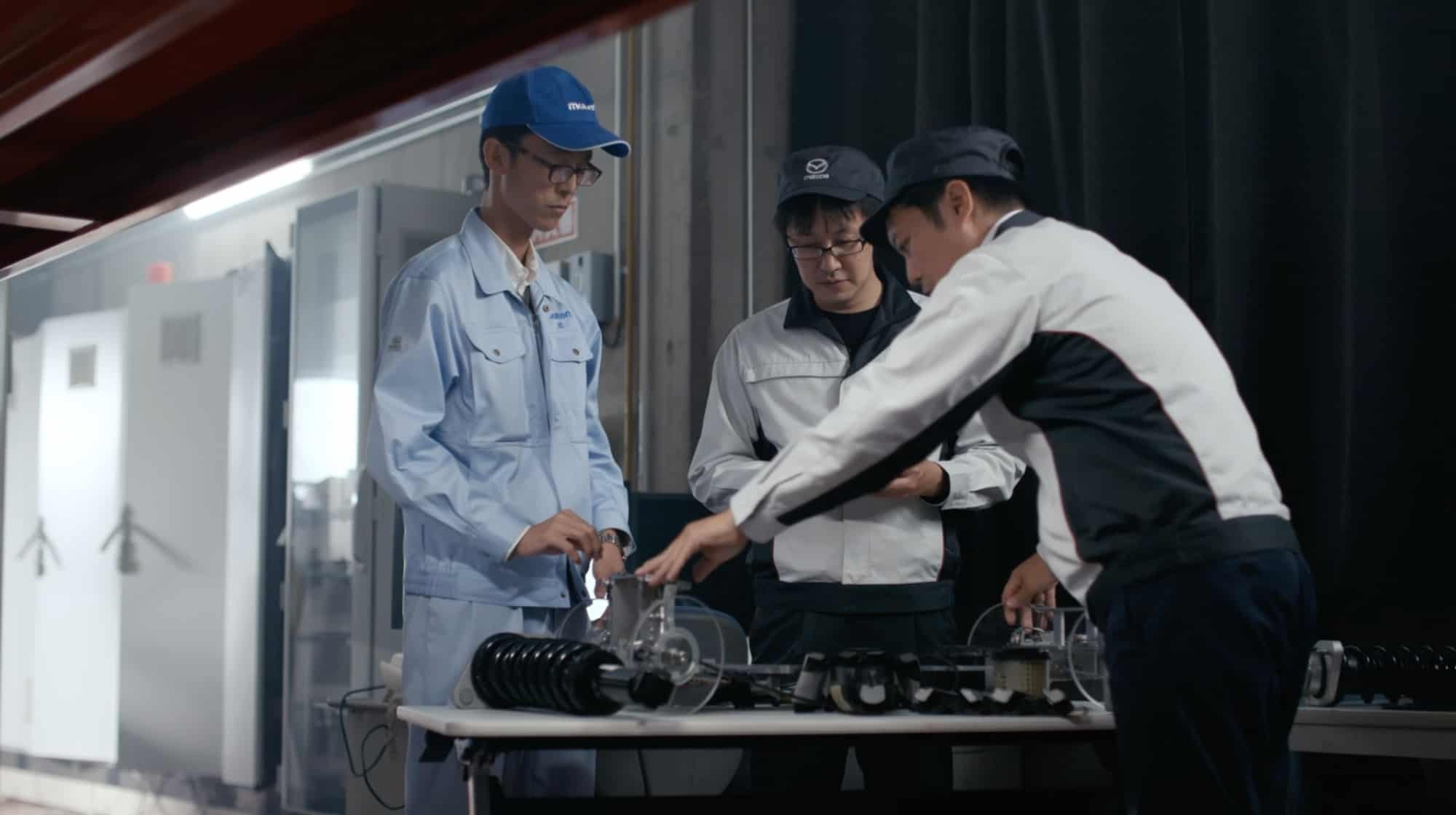 Perfection through partnership
The passion for perfecting driving performance extends beyond Mazda's factory walls. Local Hiroshima rubber and resin company Molten, which is best known for producing the FIBA Basketball World Cup match balls, was very involved in the intricate details of suspension tuning.
Molten and Mazda engineers worked together on the development and adjustment of suspension bushes in tiny 0.1mm increments. "Molten worked in parallel with us until the end," Mushitani says. "Every day at our Miyoshi test site we would get into the CX-60 development vehicle together and share our progress, creating prototype suspension bushes countless times until we got it right. We were really surprised by Molten's honest contribution. Without Molten, it would not have been possible to create the ideal drive performance. I am deeply grateful for the Molten team's dedication."
---
Find out more
FOR THE DRIVERS
Register your interest in the first-ever Mazda CX-60