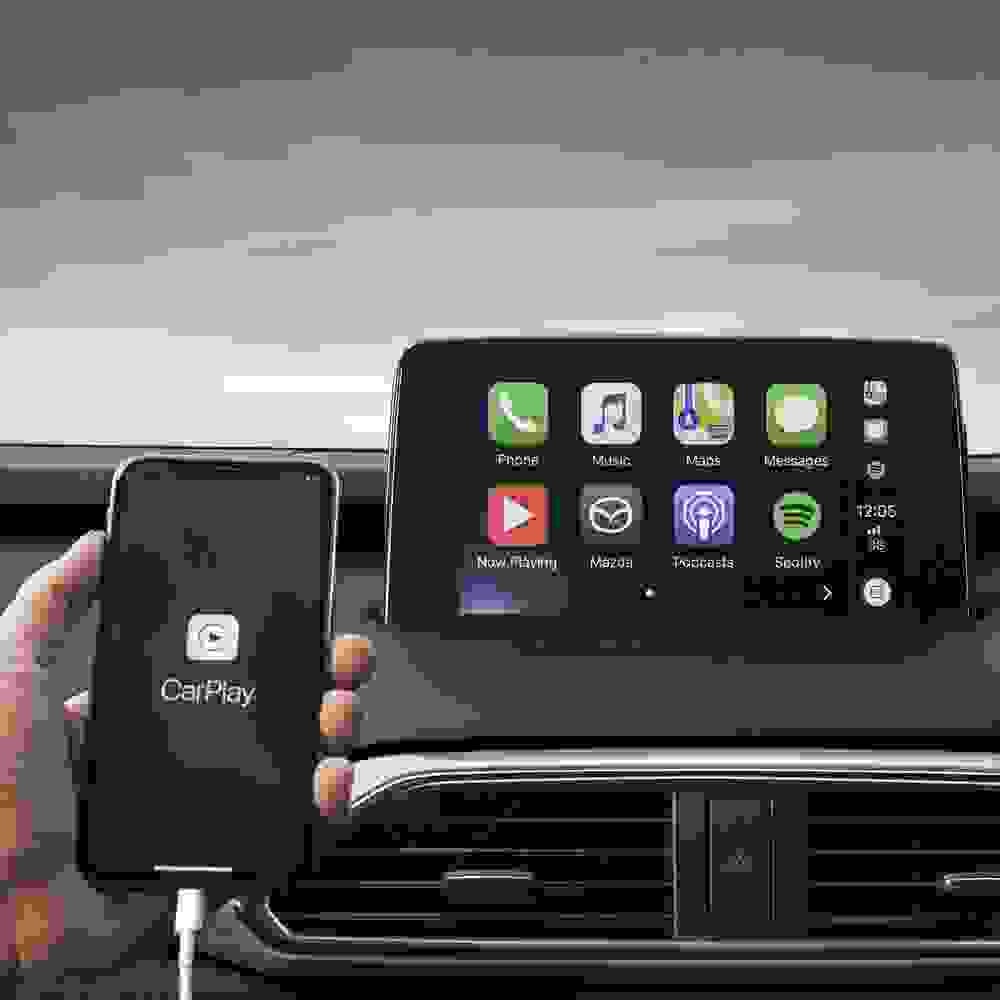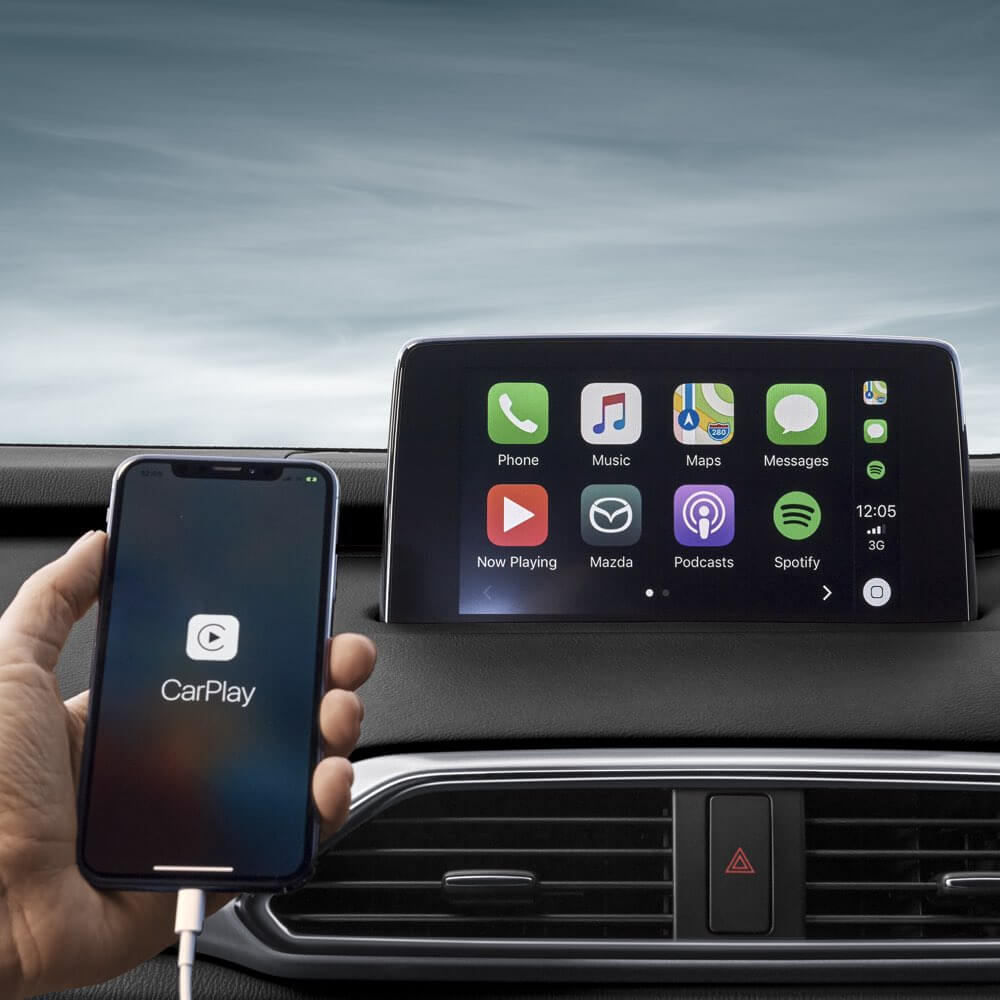 TECHNOLOGIES COMING TOGETHER TO SERVE YOU
Use your in-vehicle display to easily and safely access calling, messaging, music and map apps that are familiar to you. Functions such as Apple CarPlay® and Android Auto™ are standard on Mazda Connect.
If your Mazda is fitted with the MZD Connect infotainment system, first introduced to the Australian market in early 2014, you are able to purchase the Apple CarPlay® or Android Auto™ upgrade kit for $514.46 (recommended fitted price).
If you are interested in purchasing the kit, please book your Mazda in to your nearest Mazda Dealership, where a straightforward hardware and software retrofit process will be completed in several hours.
To locate your nearest dealer, click here.
Please refer to the Apple or Android online service centres to troubleshoot your issue. Please see the below links
Learn more about Apple CarPlay®: https://www.apple.com/au/ios/carplay/
Apple CarPlay® Support: https://support.apple.com/en-au
To view Apple CarPlay® Quick Start Guide, click here.
Learn more about Android Auto™: https://www.android.com/auto/
Android Auto™ FAQs: https://www.android.com/auto/faq/
To view Android Auto™ Quick Start Guide, click here.