Mazda BT-50 Complete fleet program
Mazda BT-50 Complete fleet program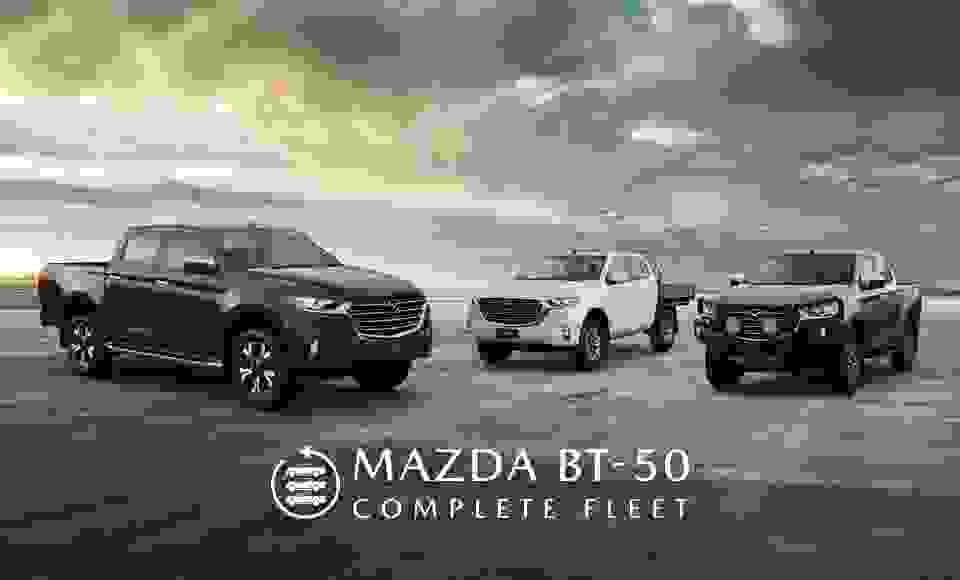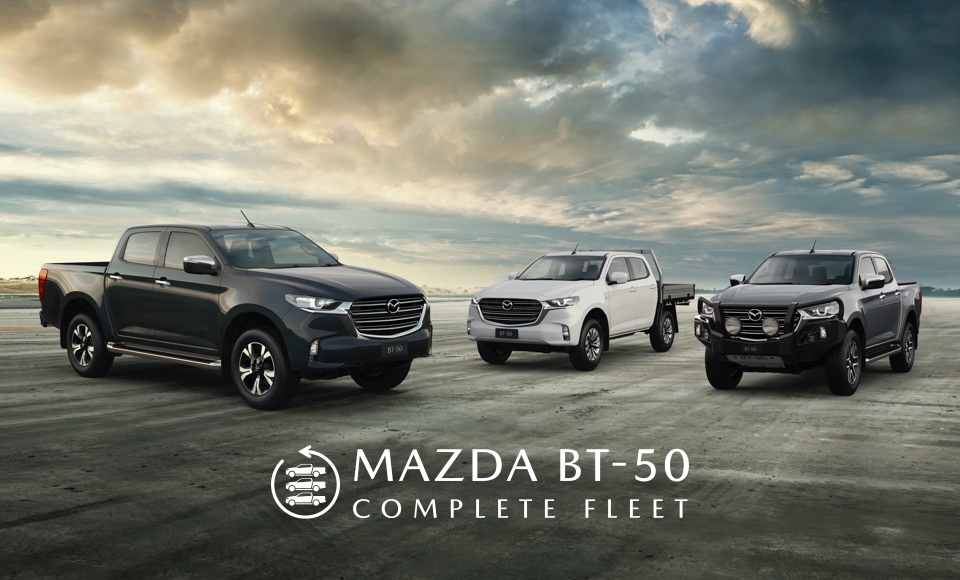 See how your business can benefit
Whether you're a sole operator, or leading a large team, with Mazda's small and large Mazda BT-50 Complete Fleet program, your business can enjoy a range of benefits on any Brand-New Mazda BT-50.
Help when you need it
Complete Fleet customers enjoy 5-year premium roadside assistance.
Service Calculator
Our comprehensive service calculator helps you project the price of servicing your fleet.
5 Year Warranty
Every Fleet vehicle purchased is backed by a five year, unlimited kilometre warranty.
THE FLEET FOR SMALL AND LARGE BUSINESS
Our Mazda BT-50 Complete Fleet program is tailored to suit the size of your business, which means there's range of great benefits to enjoy no matter your size.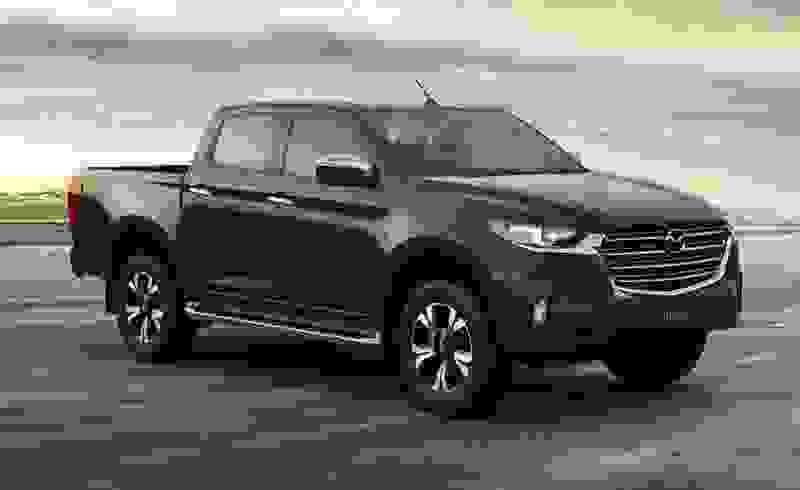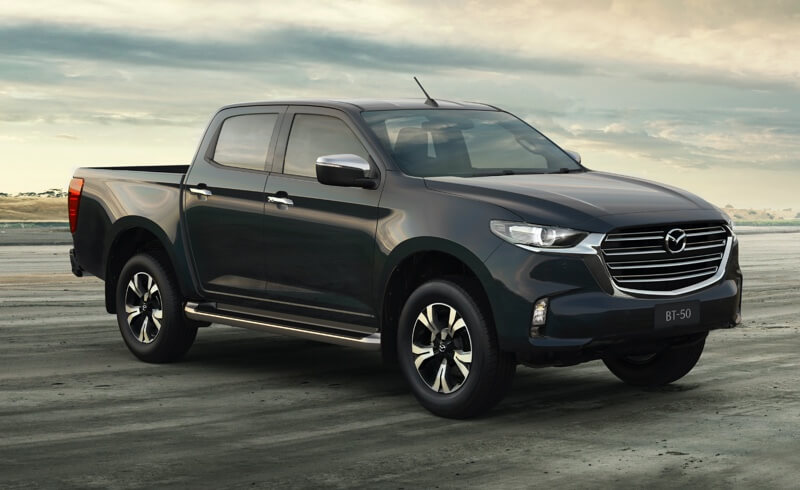 SMALL FLEET PROGRAM
If you have an ABN, you can access a variety of Small Fleet offers. Explore them now by filtering BT-50 and Business Usage on our Mazda Offers page via the link below, or contact your Mazda Dealer for more information.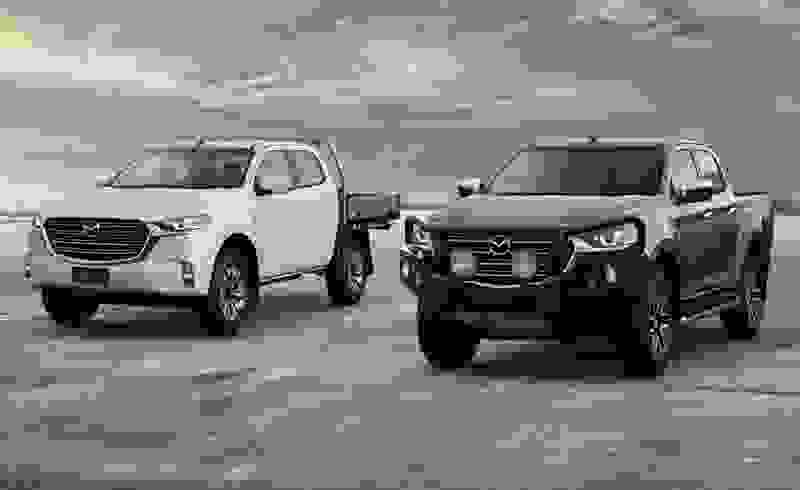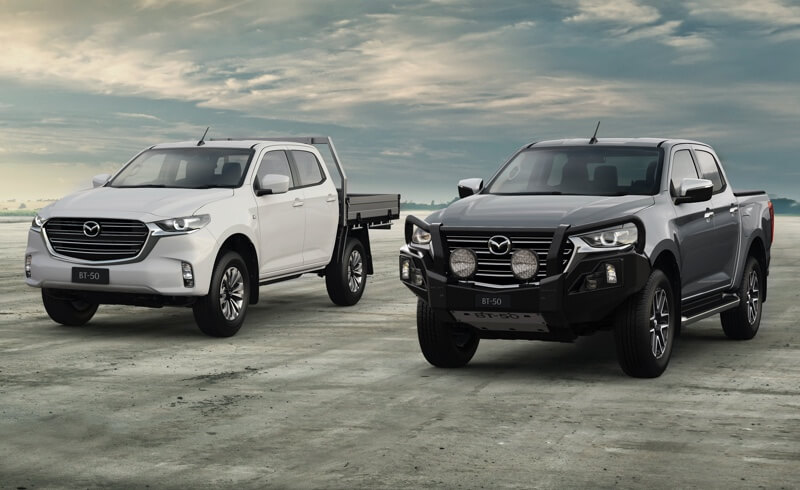 LARGE FLEET PROGRAM
If you have 10 or more commercial vehicles in your fleet, you can access the Large Fleet Program. Get in touch to request a pricing form.



Your fleet questions answered
What is the Mazda BT-50 Complete Fleet program?
The Mazda BT-50 Complete Fleet Program meets the needs of business customers who are interested in purchasing Mazda vehicles for operation in their fleets. There are two tiers of discount available depending on the size of your fleet.
Small Fleet – For Small business operators, ABN holders, Sole Traders and Primary Producers.
Large Fleet – For larger businesses that operation in excess of 10 light commercial vehicles in their fleet.
Government – Relevant Government departments can access fleet discounts. Please refer to your local government procurement department.
What are the benefits I am entitled to under this program?
Fleet discounts are available based on the eligible fleet tier you fall under. Beyond just the purchase price, Mazda BT-50 for your fleet also represents value through:
A five-year, unlimited kilometre warranty, whichever comes first
12 month/ 15,000km service intervals to minimise the amount you need to spend on your vehicle servicing. Our service calculator can help you budget for this expense.
5 Years Roadside Assistance.
Large fleet operators, also gain access to priority stock allocation and loan evaluation vehicles.
Am I eligible for the Mazda BT-50 Fleet program?
To be eligible for the Mazda BT-50 Fleet program, you need to be a business buyer or primary producer, and hold a current ABN. Please contact your local Mazda Dealer to discuss your eligibility.
What paperwork do I need to provide?
For Small fleet customers all you need to provide is your current ABN to your local Mazda Dealer.
For Large fleet customers if your business runs 10 or more commercial vehicles (of any type or brand), in addition to providing your current ABN, you'll need to confirm the number of vehicles you run. Your local Mazda Dealer can provide the required documentation. The vehicles must be purchased in the name of the company in order to qualify for the discount.
What if I have ten subcontractors but I don't own the cars myself?
In order to qualify for Large Fleet, the business must own the minimum number of vehicles. Subcontractor vehicles do not qualify.
How will you check I have counted my fleet correctly?
To check that fleet numbers are correct, a registration form confirming the ownership of the number of vehicles is required (ie Mazda BT-50 Fleet Program Registration Form).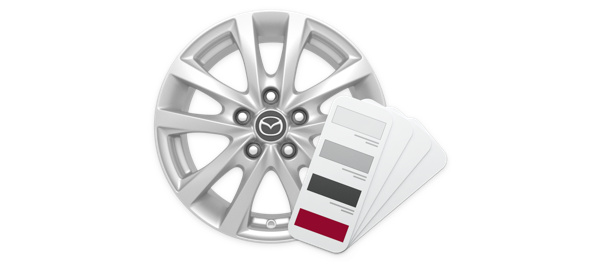 Build your own
Select your bodystyle, colour, trim and accessories with our new build tool.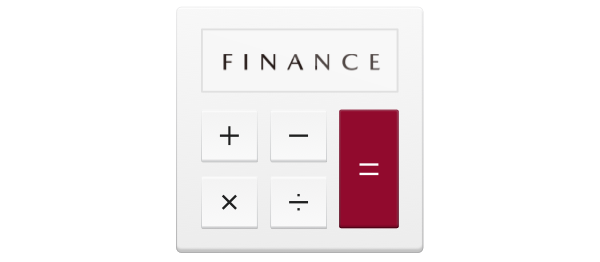 Mazda finance
You can finance up to four vehicles with Mazda Finance, great for a small fleet.
Sorry, we can't seem to find the Dealership you're looking for. Please try again.