Pure driving pleasure
With its low, striking stance and beautifully balanced body, Mazda MX-5 perfectly captures the very essence of our KODO – Soul of Motion design philosophy.
Select your interior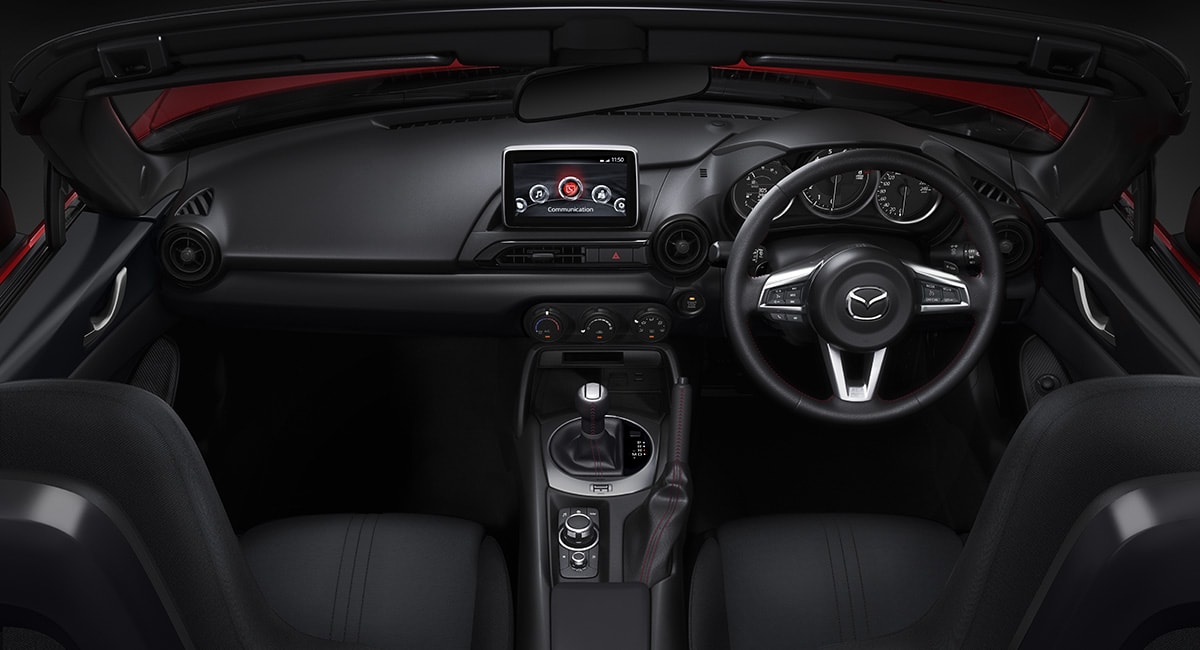 Available in MX-5 Roadster only.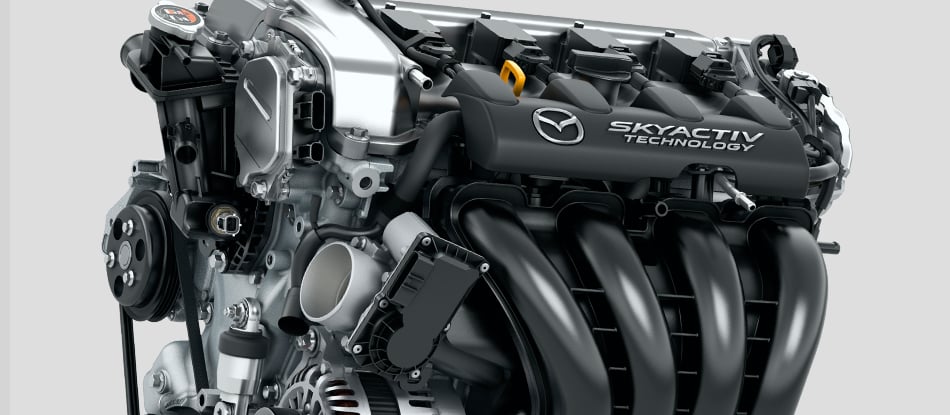 Engine
The new generation 1.5L and 2.0L SKYACTIV-G petrol engines feature direct injection with a unique piston design to deliver uncompromised power with more effective fuel combustion.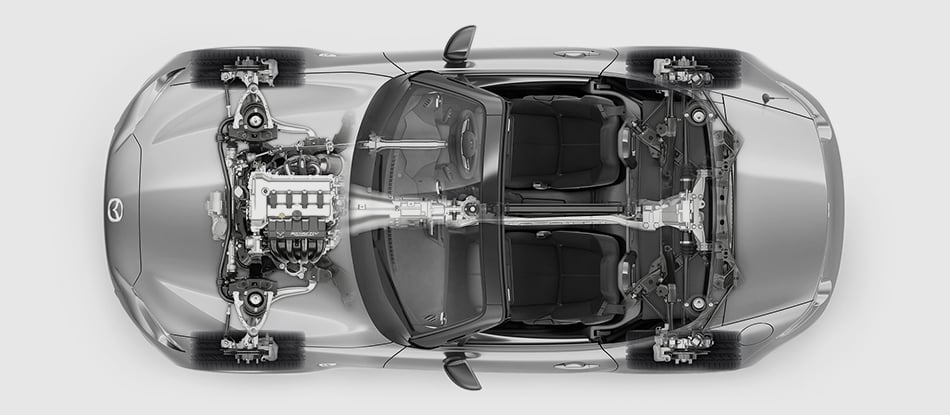 Body & Chassis
Its lightweight body and nimble SKYACTIV chassis work in seamless harmony to deliver the awe-inspiring, wind-through-your-hair experience that Mazda MX-5 is famous for.
Jinba Ittai
Jinba Ittai - the Japanese philosophy of 'horse and rider as one' – has been fundamental in shaping the driving experience of MX‑5. Thanks to its innate responsiveness and a perfect 50:50 weight distribution, every turn and every curve acts as a beautiful reminder of the perfect harmony it creates.
Live the thrill
Technology and style seamlessly combine to inspire a driving experience that will forever change the way you perceive your world.