AN EASY MOVE TO EV
The feel-good factor that comes with buying a planet-saving, zero-emissions vehicle like Mazda's MX-30 extends even further for some people - because it literally helps them to breathe easier.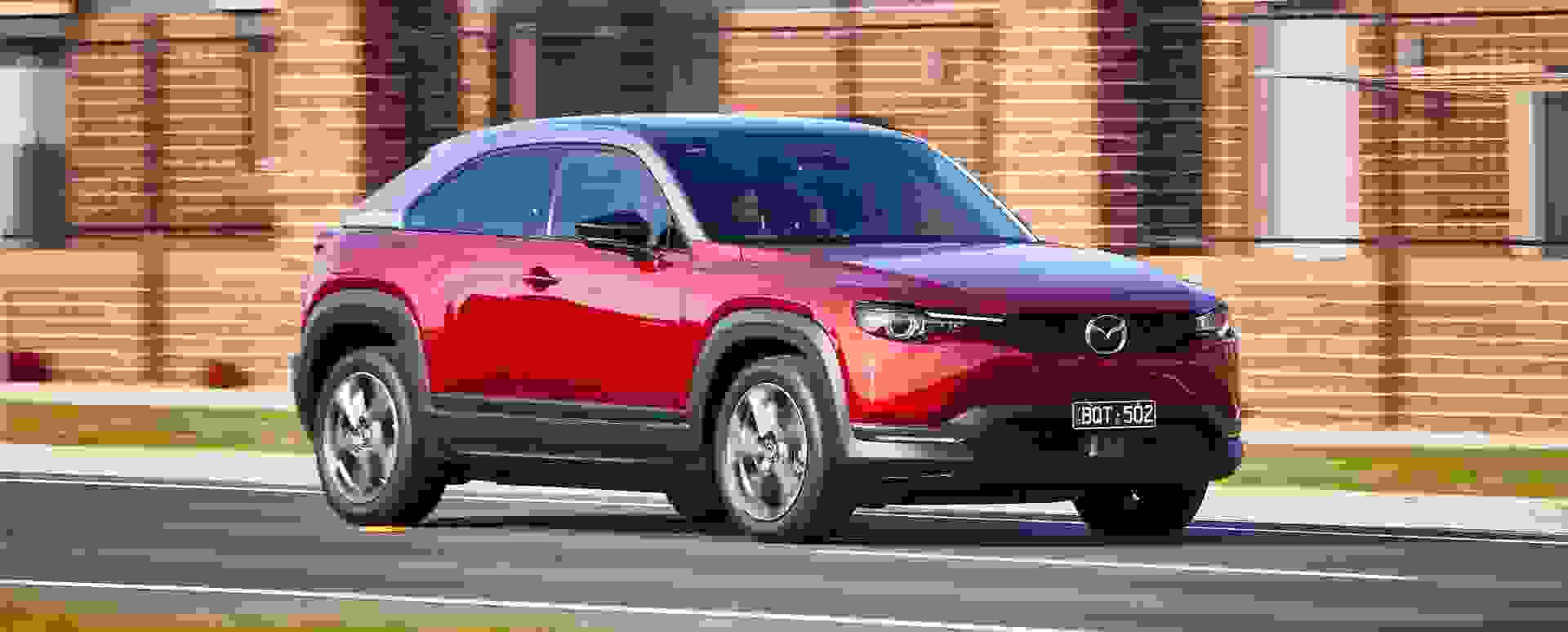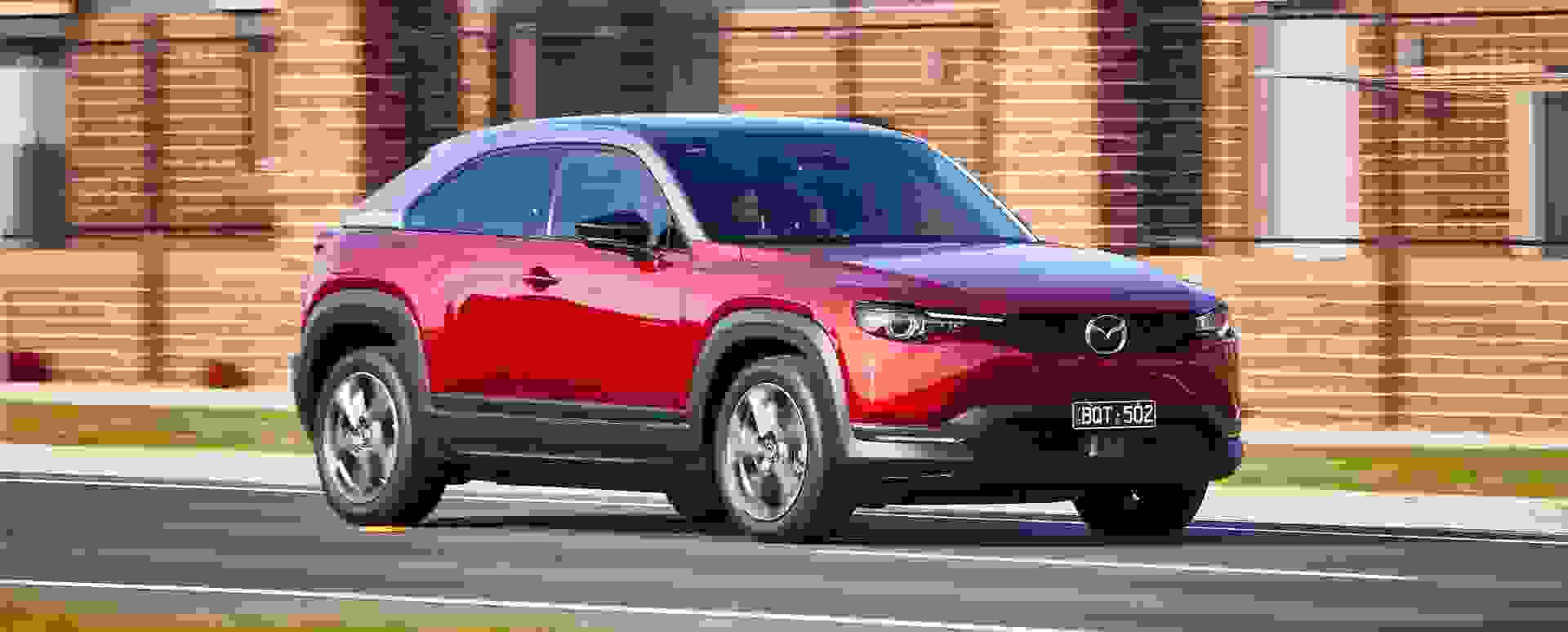 Frances Stow, 58, of Geelong, has been determined to buy an electric vehicle for environmental reasons for some time, and as a huge Mazda fan, when she saw the MX-30 she knew she had to have it straight away, but for her husband, and navigator, Greg, it's been even more revelatory.
"I've always suffered from sinus problems and with the old petrol cars, I just couldn't drive them, with the smell of the fuel, it just really got to my sinuses and made me feel ill," Mr Stow, 70, explains.
"But this electric one is so clean, the air, there's just no problems for me anymore, it's fantastic.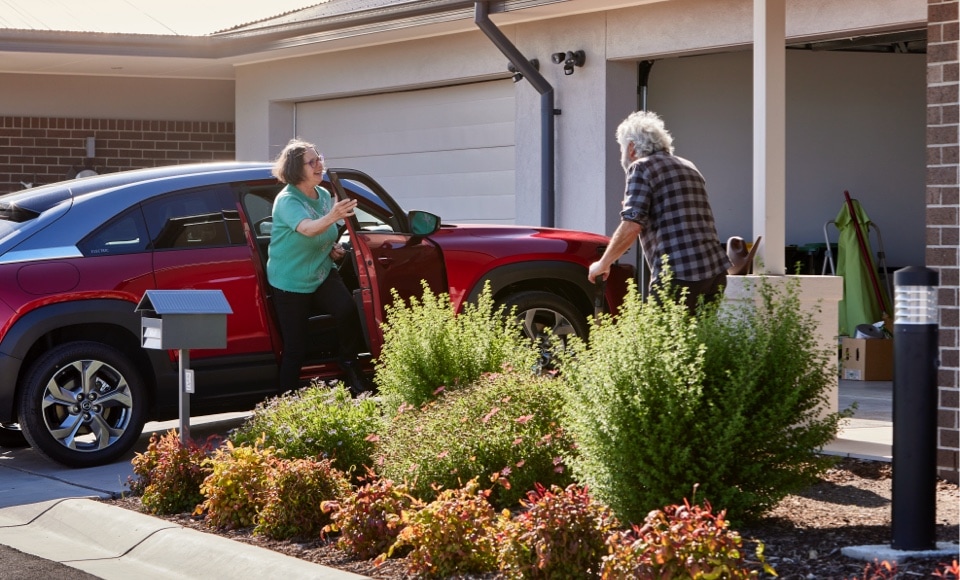 The MX-30 is just the third new car Frances Stow has ever bought, after purchasing her first in the early 1980s (picked up before, she admits sheepishly, she had a driver's licence).
Three new cars over her 40 years might suggest she's the kind of person who really likes to hang onto her vehicle, and normally that's true. But the launch of Mazda's first BEV inspired her to make the all-electric change, despite having only purchased her brand-new, and dearly beloved, Mazda2 in 2017.
Frances is the type of person who likes to make a positive difference, spending her days volunteering with Geelong Food Relief, delivering groceries and assistance to those who need it most. So when her favourite car brand presented her with an opportunity to make a positive change for the climate, she jumped at the opportunity.
"I really wanted to do something about climate change, and I thought electric was the way to go," she says. "And it had to be Mazda, for me, it's that simple. I just love their design, and the way they drive."
So was she nervous making the jump from an internal-combustion engine to her first all-electric vehicle?
"Maybe a little," she says. "But as soon as I test drove it I knew I had to have it.
"And I'm already comfortable with it. It's just so quiet and nice and has this effortless acceleration.
"It's a lot bigger than my old car, and it's got those big, wide-opening doors at the back, and I like those little windows at the side, they're quite cute - it's a very cute car, it looks very different to everything else.
"And I've got the nice Soul Red Crystal coat, the light sliver, the black on the roof, silver on the edges and black around the wheels. Oh, it does look lovely."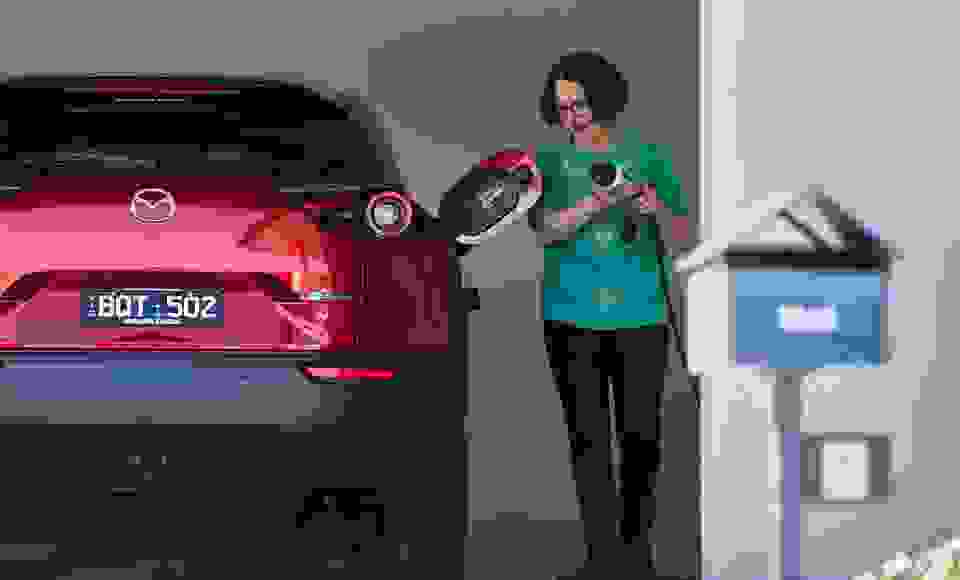 The charging experience was the one thing Frances thought might be tricky to get used to, but now she says she finds it super easy to plug into a typical powerpoint on the wall in her garage, and - thanks to getting more than 220km of range from the MX-30's 35.5kWh battery - she only needs to charge it once a fortnight anyway.
Greg, who doesn't drive himself, but very much appreciates never having to go to a service station again, is also a fan.
"More charging stations would be good, I think Australia should get on with that; it's as simple as a vacuum cleaner to run, you just plug it in and go," he says.
Greg reckons his wife is a very careful driver, and says he has faith in her, but he has noticed that the MX-30 "accelerates really fast, I reckon it's the way of the future".
The more time the two of them have spent in the MX-30, the more they've come to appreciate the little touches as well. Frances is a particular fan of the cork material used in the floating dash and the cupholders.
"It's just a really good idea, the recycled products; the cork, and the fact that some of the upholstery is made of recycled plastic bottles - everything about it helps climate change, which is great," she says.
"I feel like I've done something for the environment, and I'd like to do more."
Stow was even more thrilled when we explained to her that Mazda has designed the MX-30 to produce minimal impact on the world from "well-to-wheel", meaning that every stage - from building the car to the amount of energy it uses and how it will be recycled at the end of its life - is optimised for the greener good.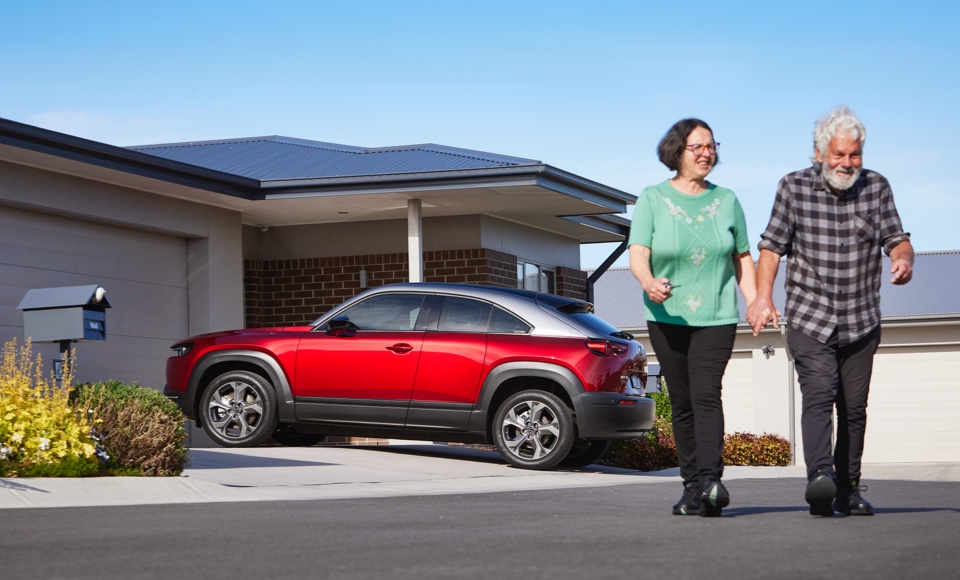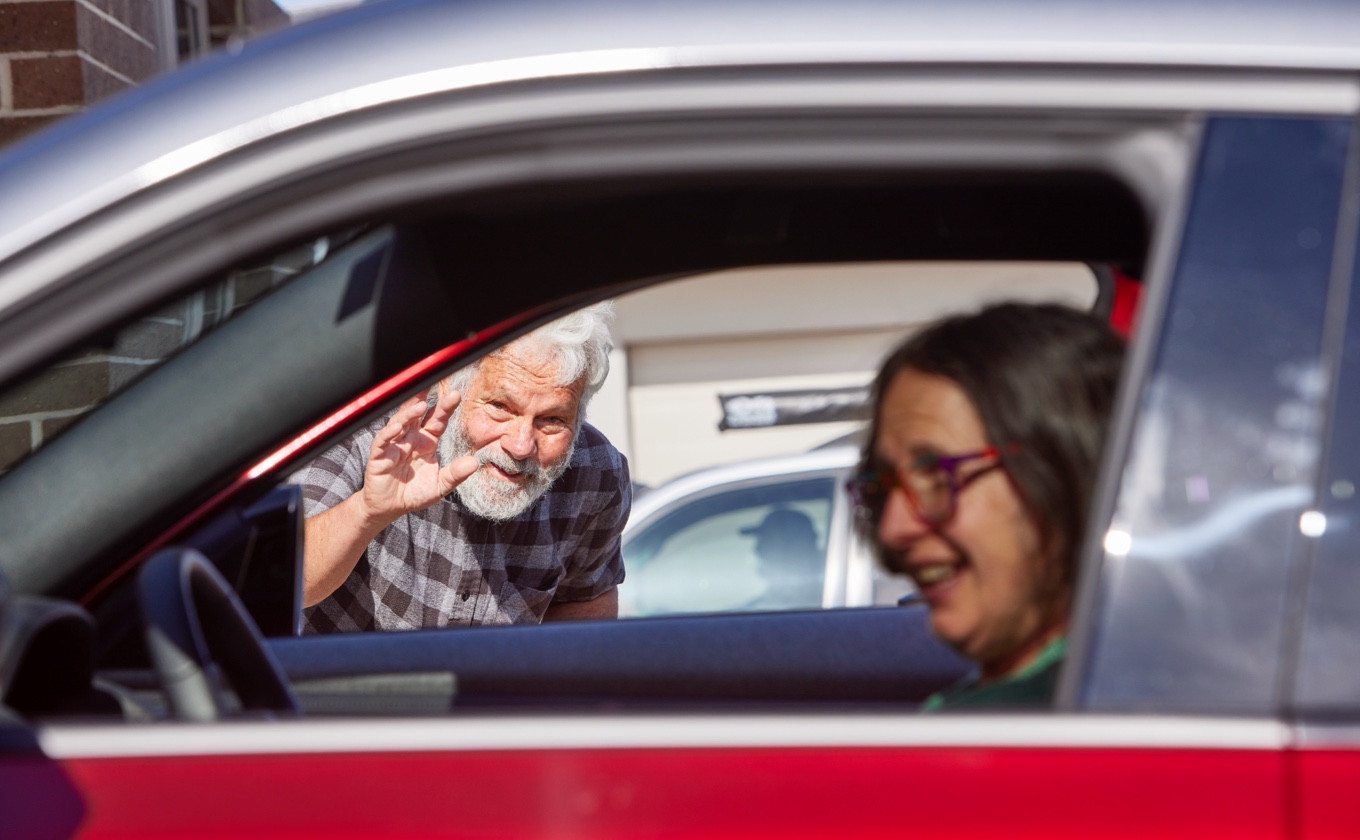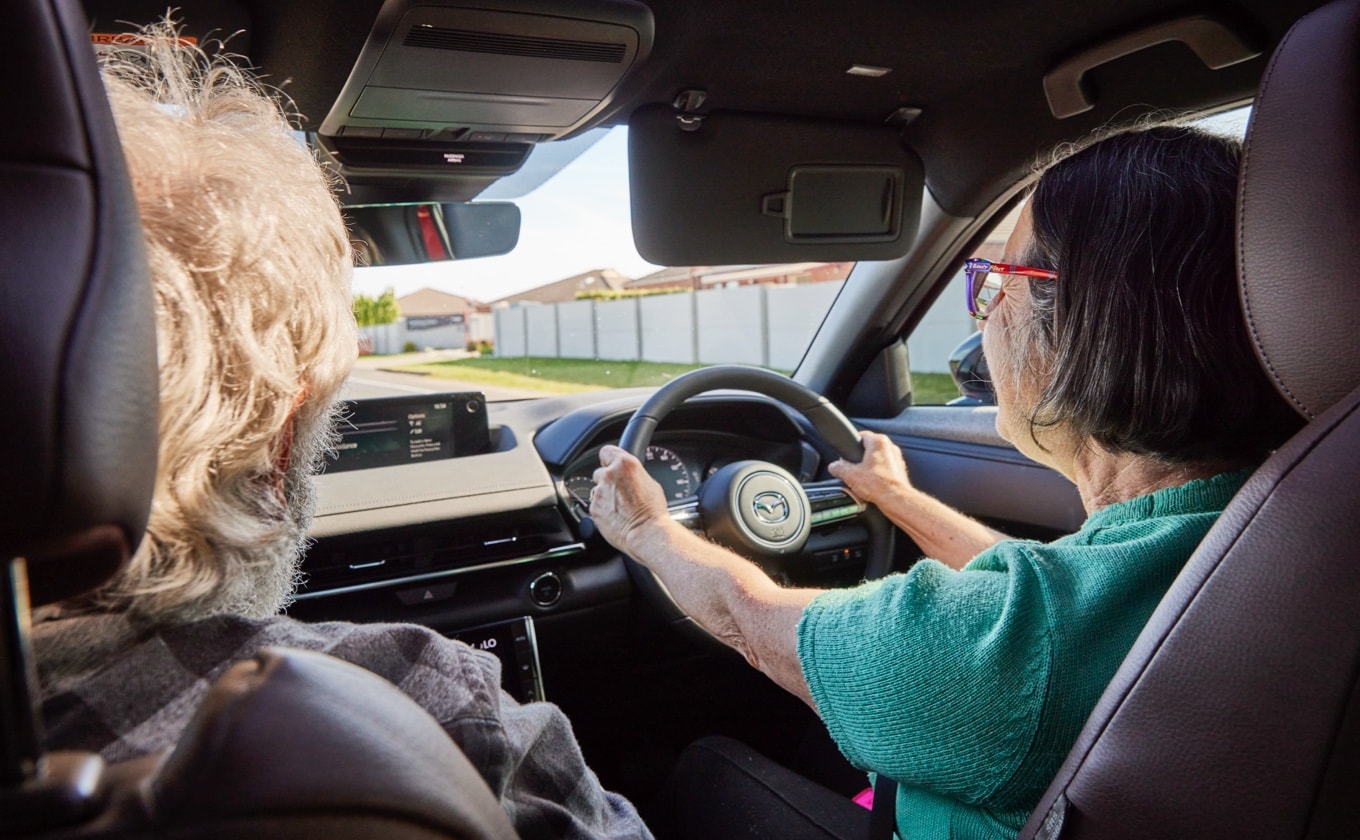 Australia's rolling lockdowns have meant Frances and Greg are yet to really stretch their MX-30's legs, instead getting used to their new car in their local Geelong area.
But that's also given them time to plan their first proper road trip, with the tiny town of Rokewood the first on their must-visit list.
"It's just so nice and quiet out there," Frances says. "It's nothing but wide, open plains."
It sounds the perfect place to explore in the equally quiet MX-30, then.