MAZDA CX-60: First drive of Mazda's game-changing PHEV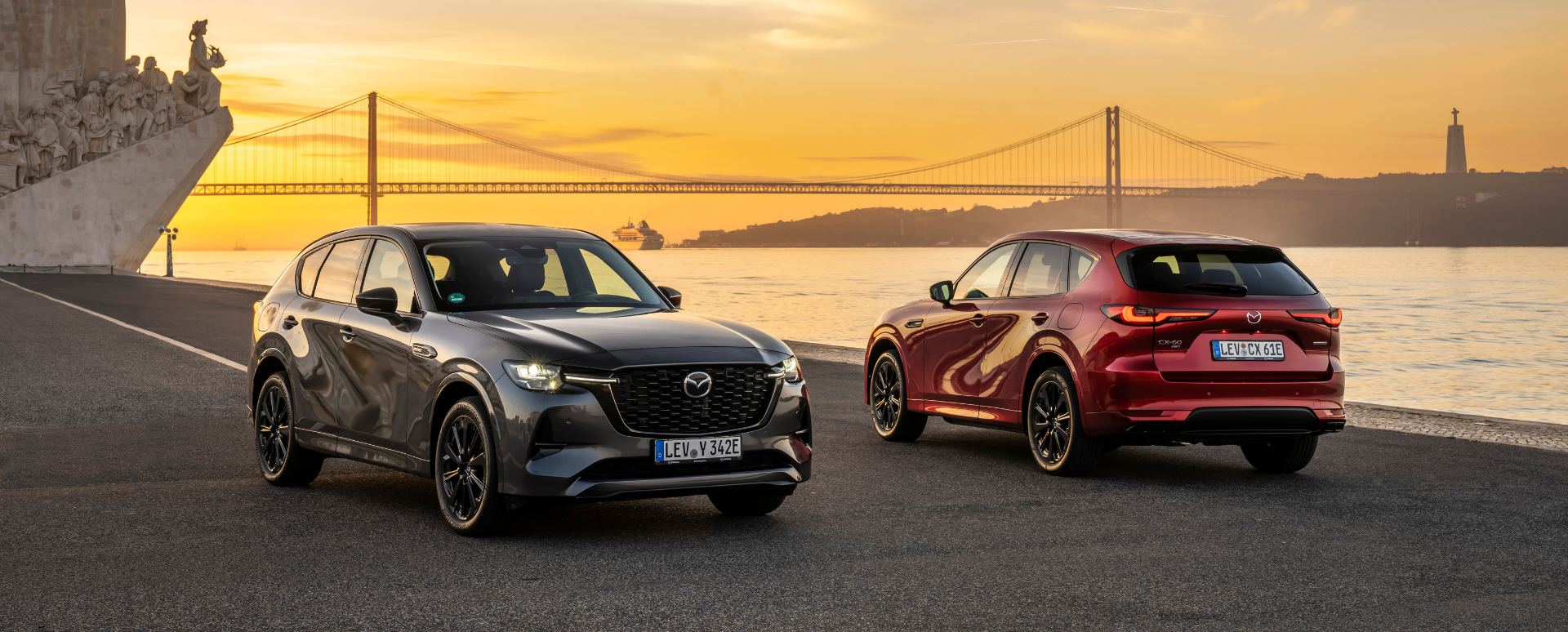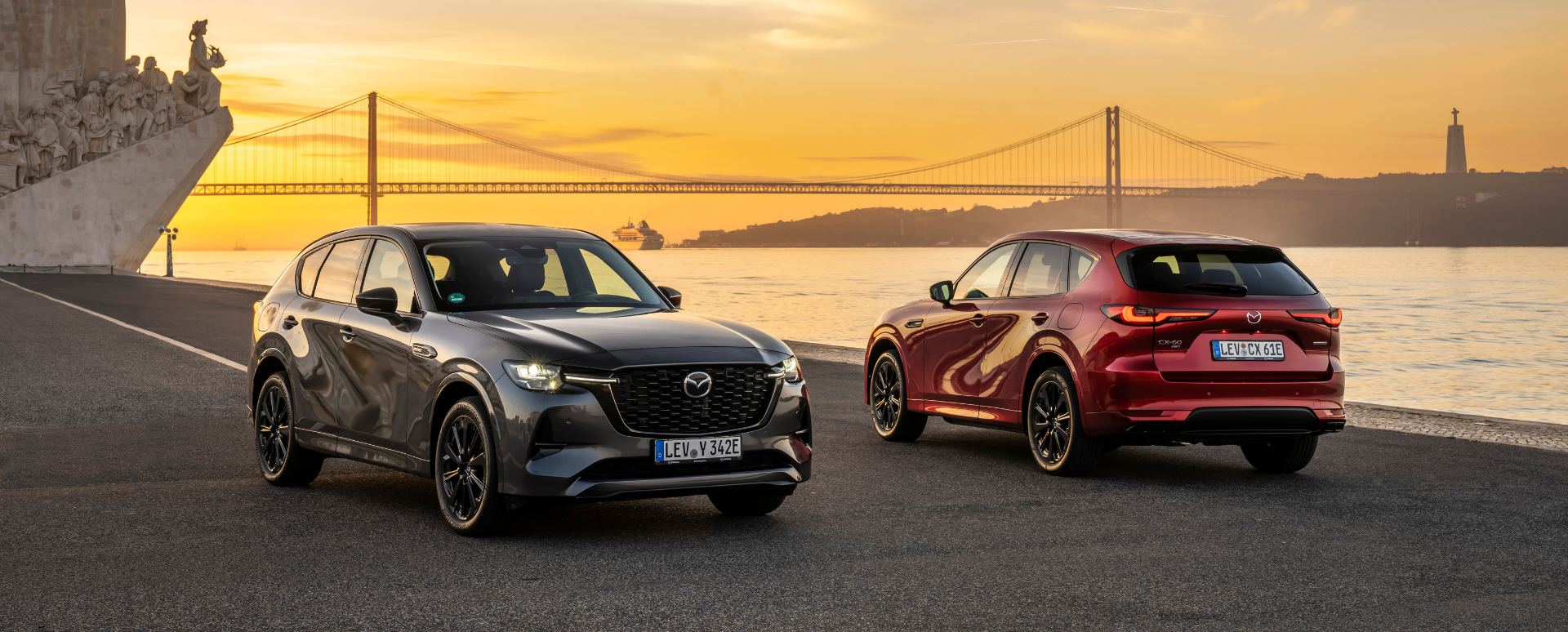 Sure, America has its wild west - albeit one that mainly exists in colourful rather than historical tales, and on the silver screen - but you might not realise that Europe has one too. It's called Portugal, and it was the setting for the launch of Mazda's most important new vehicle for more than a decade, the Mazda CX-60, a big, bold new SUV that reminds us of the phrase Steve Jobs famously used to launch the original iPhone - "this changes everything".
For a bunch of Australians who've barely been allowed out of their own states, let alone out of the country to visit far off European shores, a trip to Portugal is a culture shock almost as significant as scooping up a motorist from the 1990s in a time machine and showing them the Mazda CX-60 - a version of Mazda so premium, powerful and polished that it would have seemed unimaginable at the time.
And I do mean powerful. Utilising a revolutionary new PHEV (Plug-in Hybrid Electric Vehicle), Mazda's first, the CX-60 combines a 2.5-litre, four-cylinder direct-injection petrol engine, a 100kW electric motor and a 17.8kWh lithium-ion battery to make a whopping 241kW and 500Nm of torque.
Consider that the last Mazda RX-8 sports car made 184kW and 215Nm, and it comes as less of a shock to hear that this new vehicle is the most powerful production car the company has ever brought to market.
It's a slightly intimidating experience, then, to drive it for the first time on the wrong side of the road in Portugal, taking some wild, windswept and winding roads past Cabo da Roca, the western most point in all of Europe.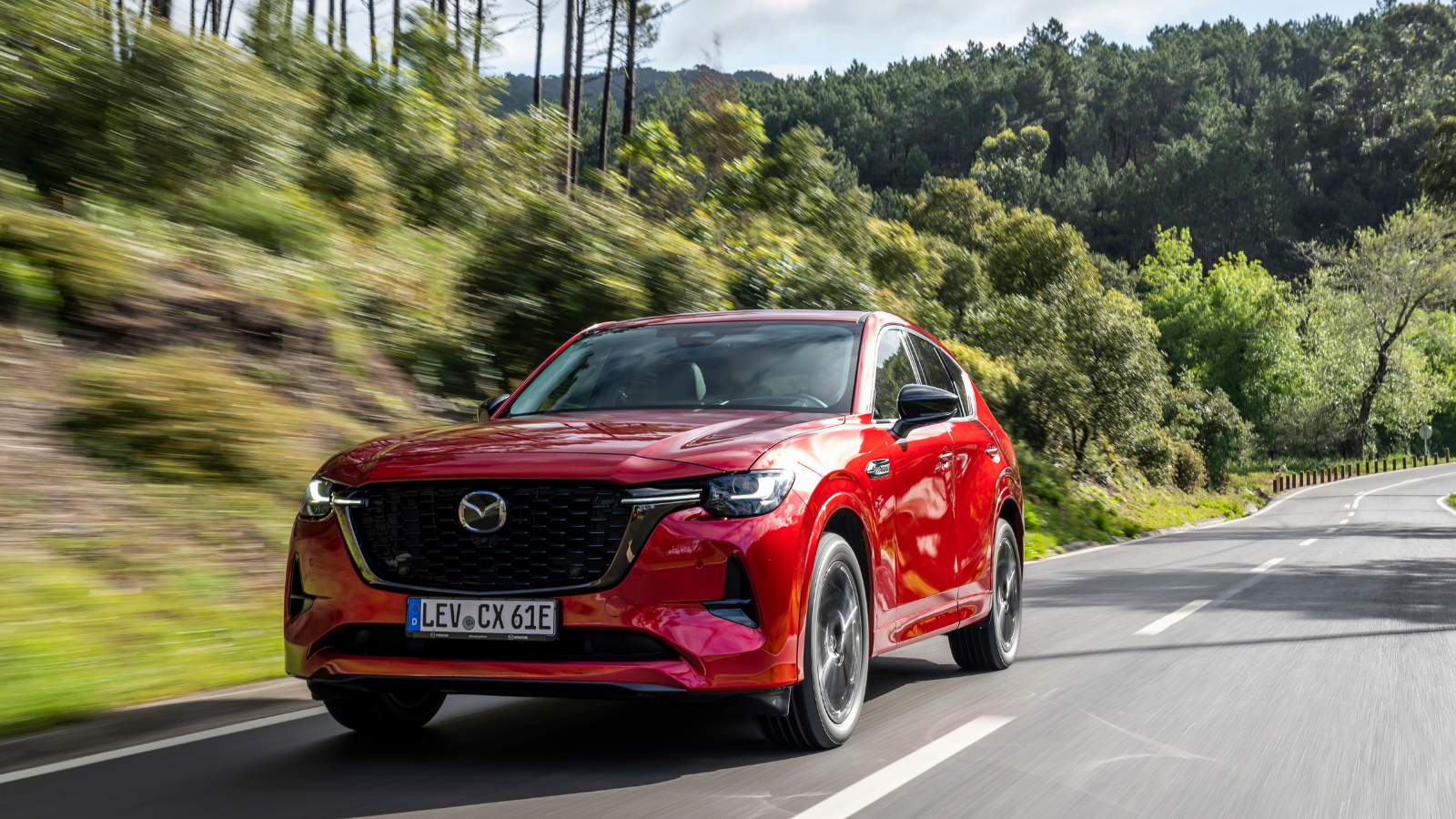 It's not the stark and rocky landscape that makes this feel like the wild west of Europe, however, so much as the people, or more specifically the motorists.
We headed out on a Sunday, the Mazda CX-60 feeling instantly, and thankfully, smaller and easier to drive than its proportions would suggest, and we were confronted with the kind of two-wheeled tearaways that can cause you to stop breathing, or at least make giant, wide 'O' shapes of shock with your mouth.
Dozens of them buzz past, zipping up the white lines separating you from oncoming traffic at incredible speed, not even a passing thought for road rules, overtaking lines or life expectancy. If it's not the ones coming up behind you like swarms of bees, it's the bikes coming at you, cranked over at impossible angles, sometimes cresting a hill towards you on one wheel. I'd say I saw genuine madness in their eyes, but the fact is they were moving too fast for me to clock their faces at all.
And just to add to all that colour and movement, on a sunny weekend like the one we enjoyed, the motorcycle madmen are joined, in large number, by only slightly slower cyclists, all of them fearless and riding on the road like it's a vast velodrome.
It is exceedingly fortunate, then, that the CX-60's interior is such an oasis of calm. It is so quiet, and so smooth in there that you can becalm yourself, despite the wild-west madness, and particularly so on the freeway sections of our drive, which were blissfully free of two-wheeled traffic of all kinds.
Finally, on some of these more open stretches, we had a chance to put all of that potent new power to work in the CX-60's Sport mode, which leaves the engine on at all times, while also taking advantage of the extra boost of grunt from the electrical system. Poke your toe at the throttle in that mode, push through the detente point, and the acceleration is truly invigorating.
Overtaking moves are effortless, and the charge from a standing start to 100km/h feels even faster than Mazda's claimed 5.8 seconds. This is a serious, and seriously quick, family hauler.
When we found a section of winding road untroubled by Portuguese motorists, we were also able to asses the result of some huge changes that the CX-60's all-new large-car platform debuts. This car is set up to be rear-wheel drive (although the PHEV version offers all-wheel drive, and even an Off-Road mode), and there is space under that long, lustrous bonnet for either a 3.0-litre straight-six cylinder or a 3.2-litre diesel, both of which will feature mild-hybrid technology for superior fuel economy.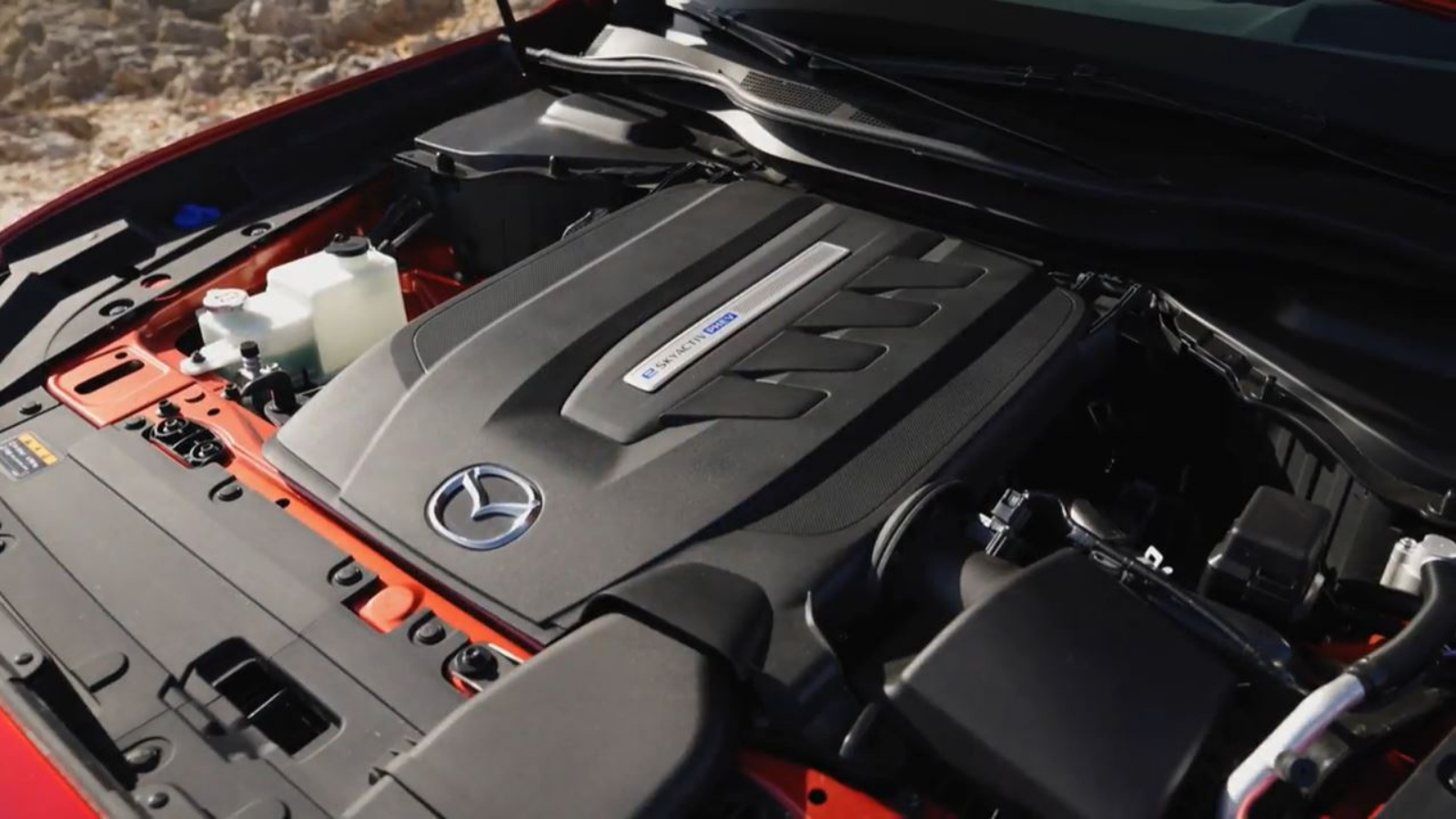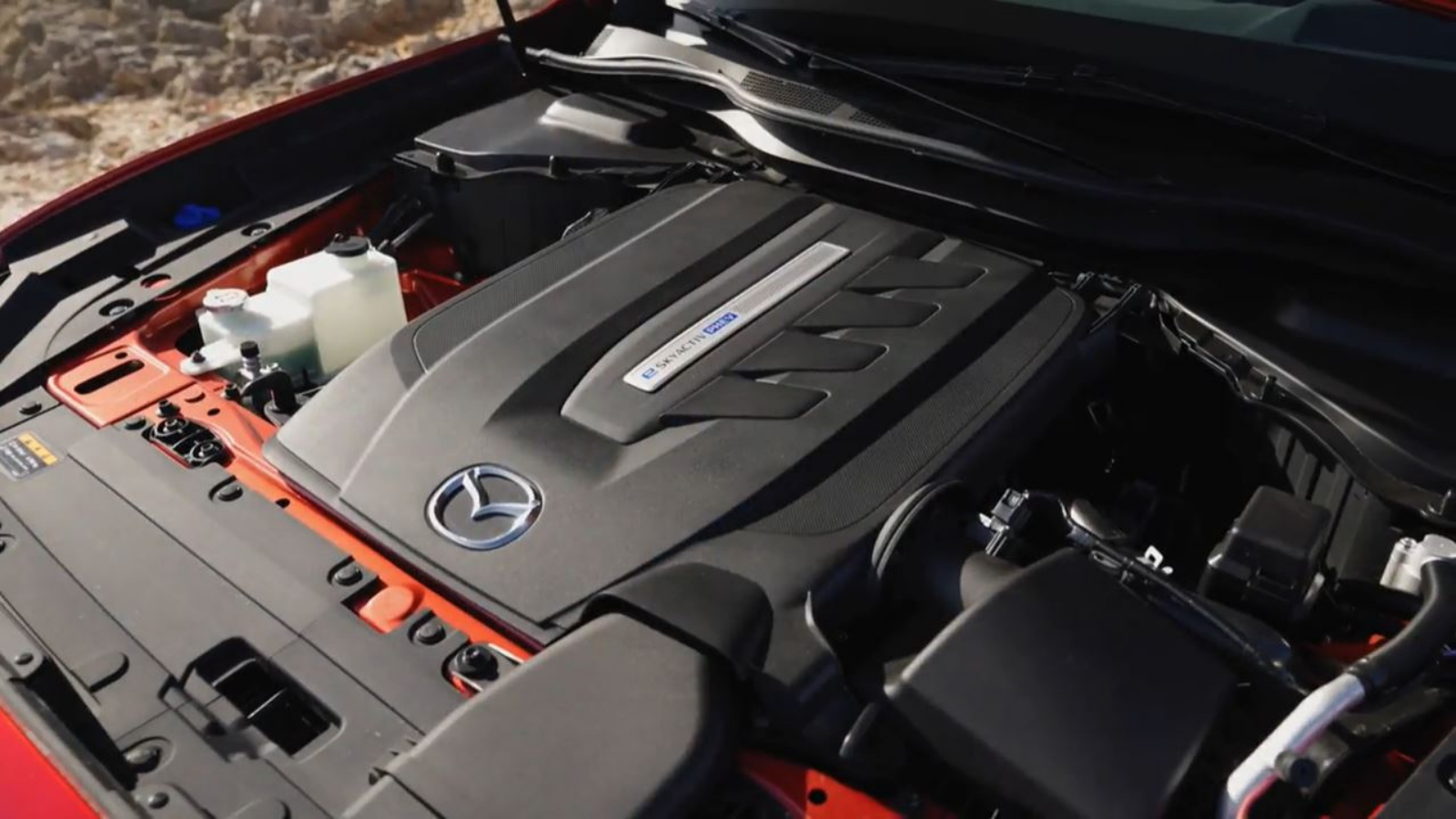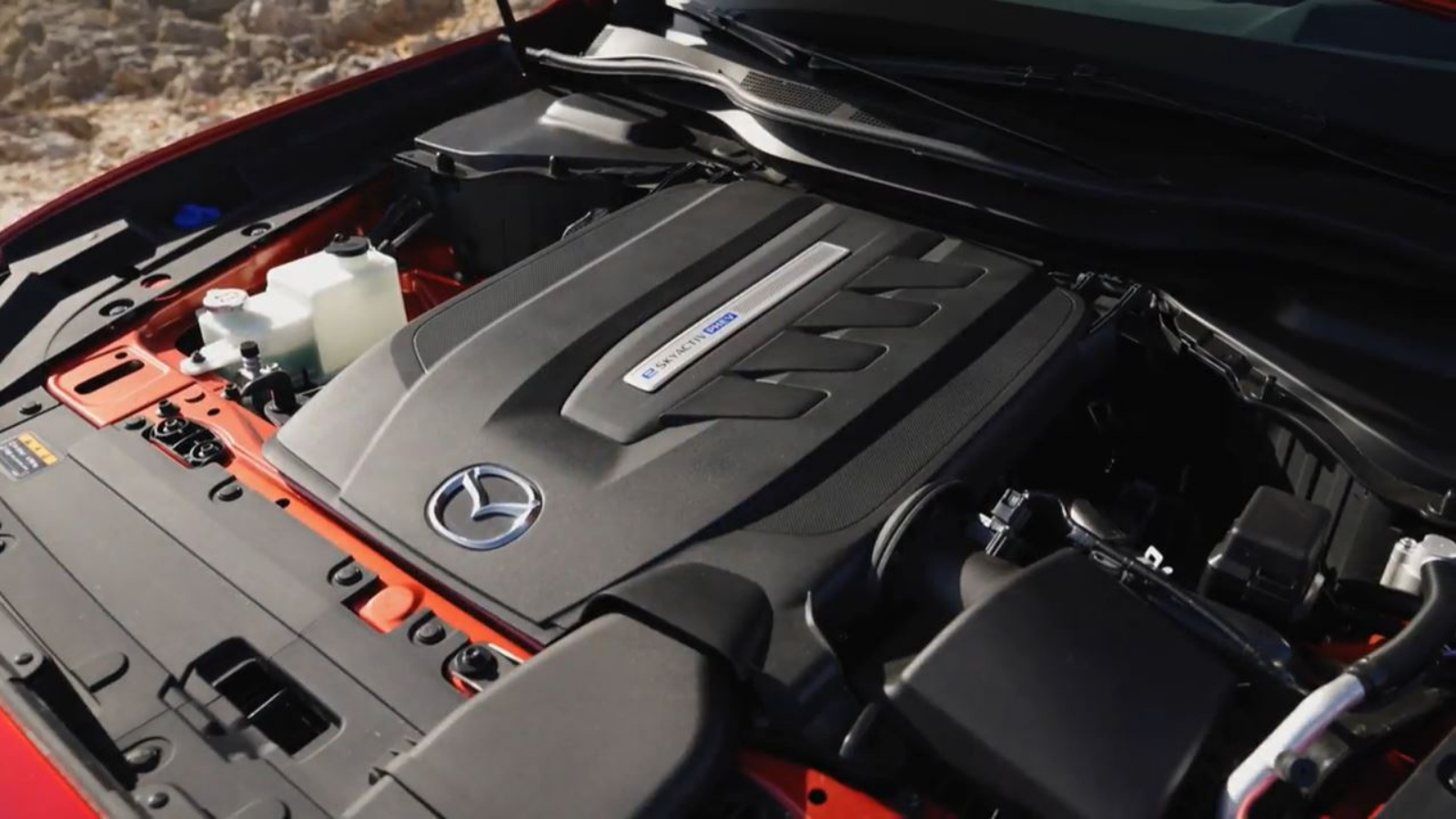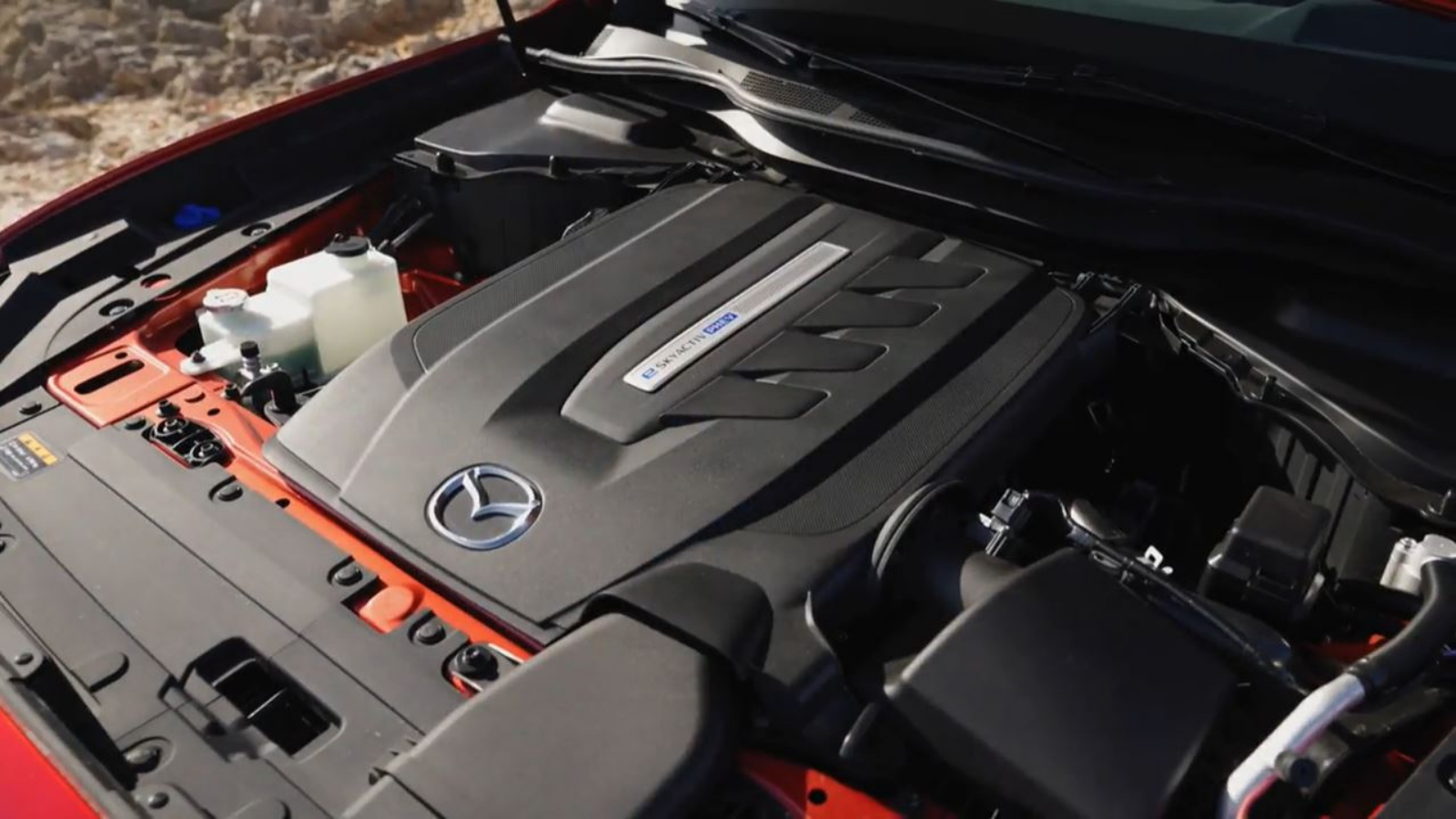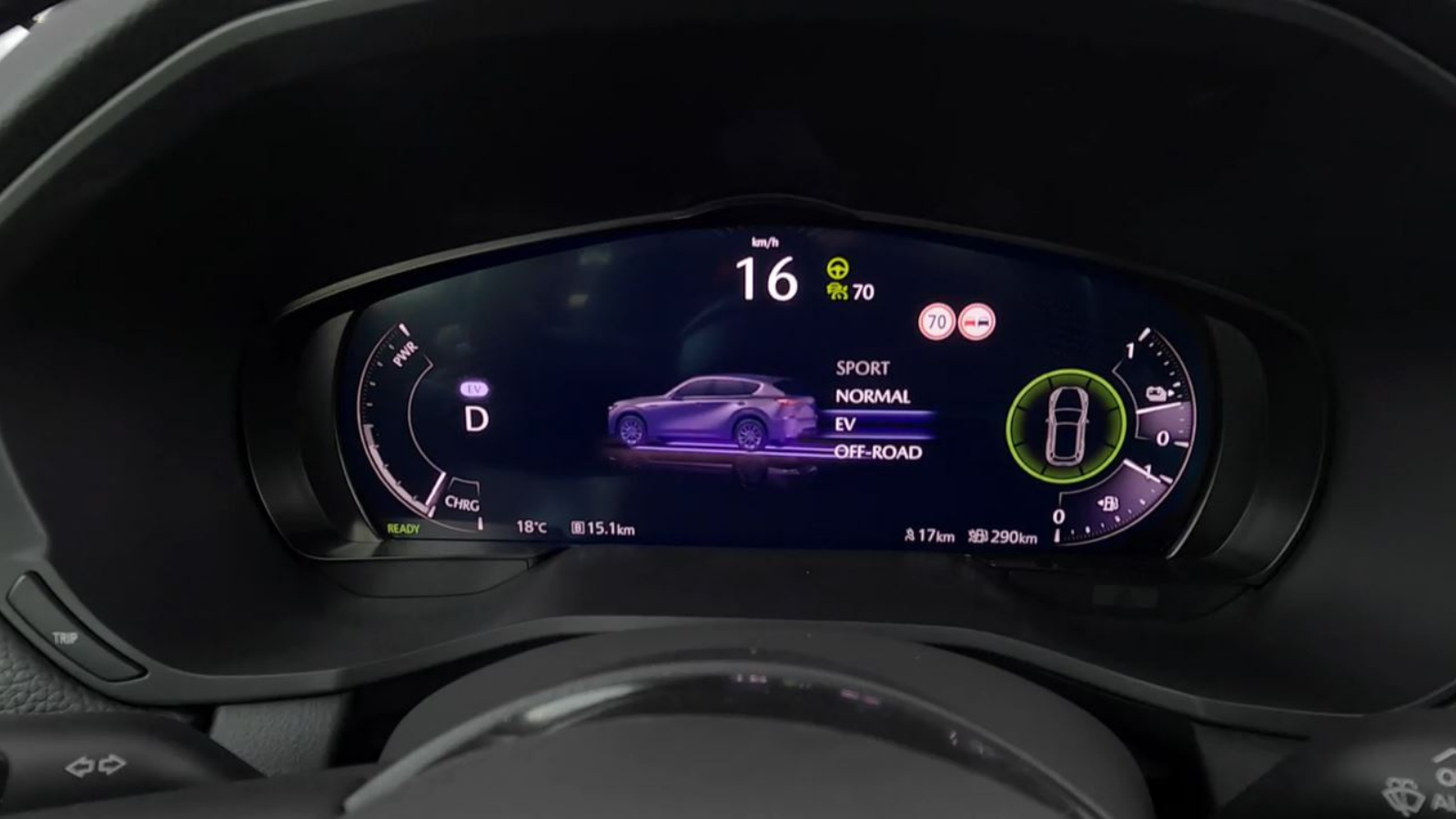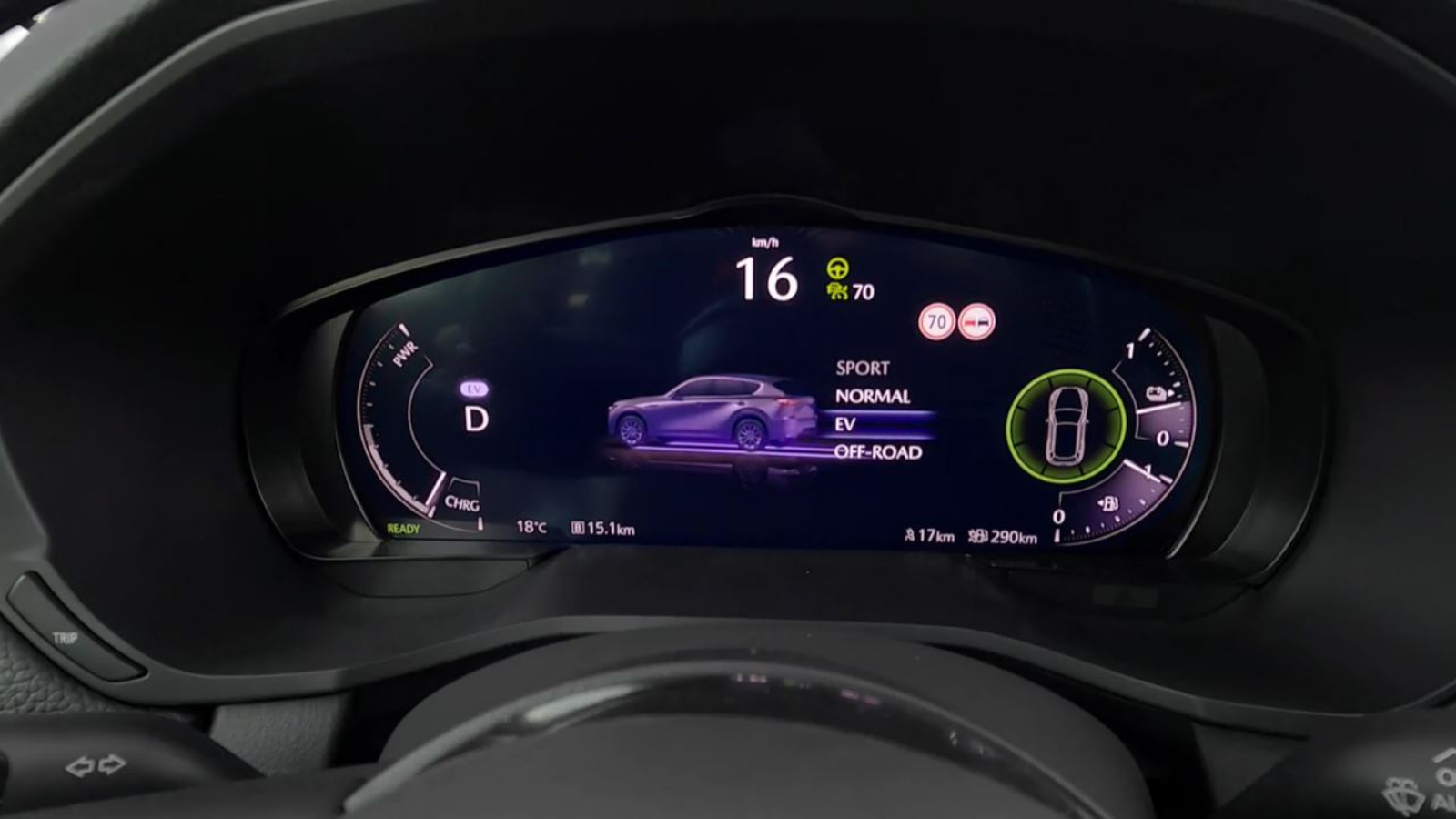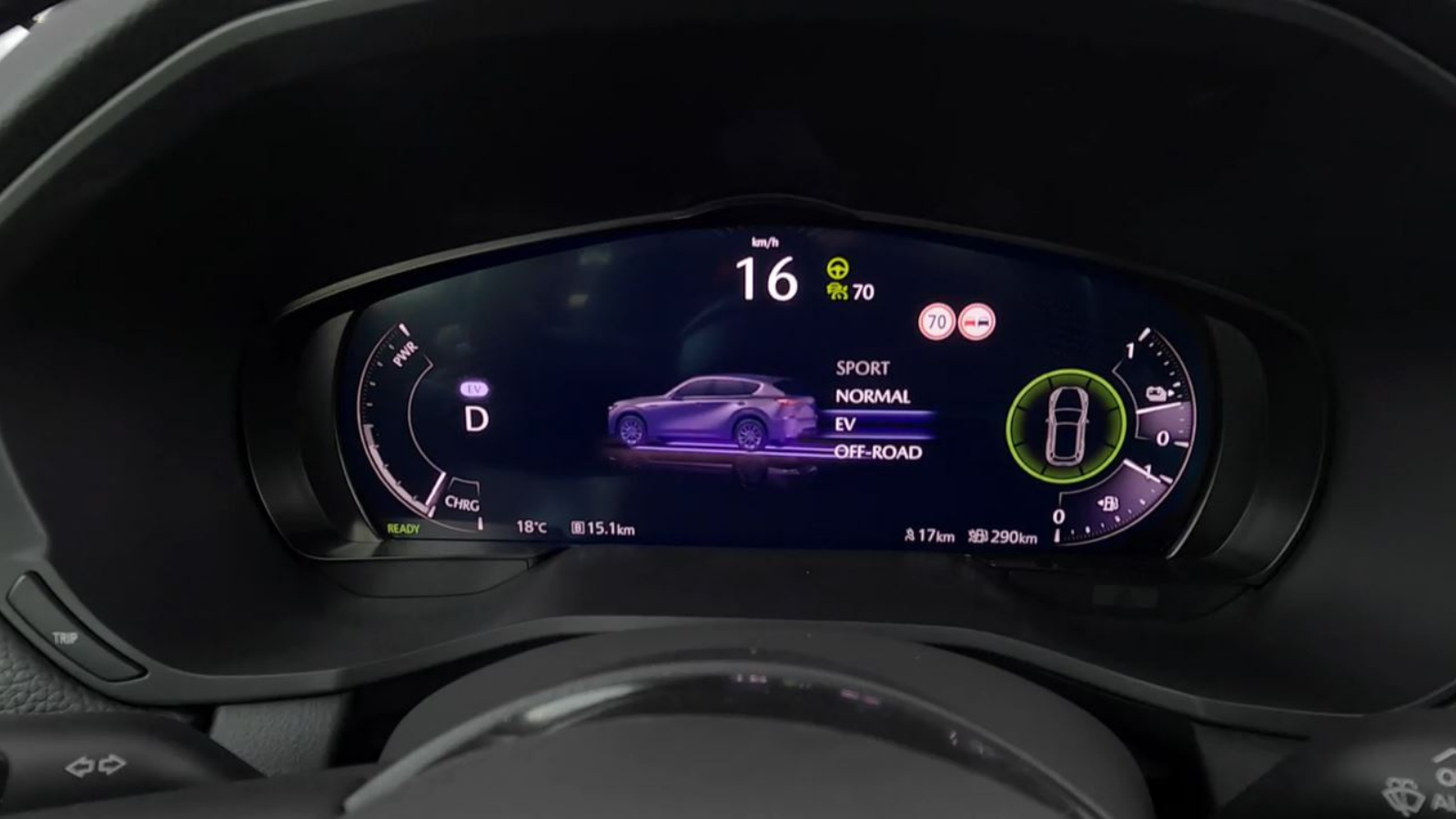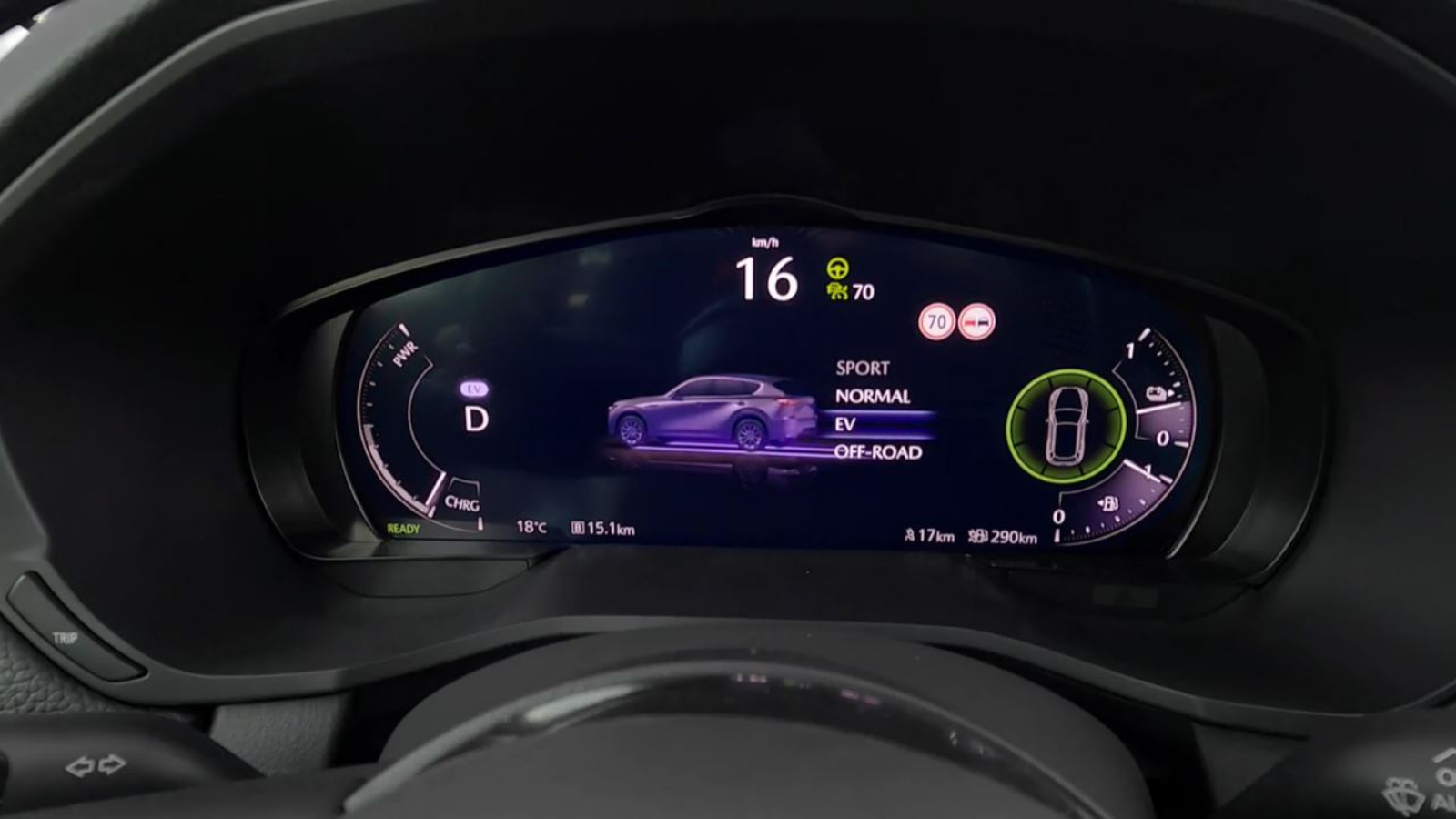 Those engines, both of which will be longitudinally mounted, in the European style, are coming, and in some variants the Mazda CX-60 will use them to become a rear-wheel-drive only machine.
There is much to be excited about the many directions this new vehicle will take the brand, but what you can already feel with the PHEV is just what a driver's car this is.
Throw it at a bend and it sits flat, stable, and encourages you to push on, the steering loading up nicely, the handling balance superb for such a large and luxurious vehicle.
The Mazda CX-60 uses an ingenious piece of Mazda technology that was only recently launched on the latest version of the legendary MX-5. It's called Kinetic Posture Control (KPC) and when you are cornering the vehicle it applies a small amount of brake force to the inside rear wheel, counteracting body roll, keeping the CX-60 flat and stable, and providing superior feedback to the driver.
So far, so sports car, but once we roll back into the slightly hectic but stunning city streets around Lisbon, the CX-60 shows off another side of its personality. Drop it into EV-only mode and you can drive more than 60km on electric power alone, which means silent running, zero emissions and effortless torque. A quiet vehicle becomes quieter still.
Consider that the average Australian only drives around 32km a day and you can see that you could run this variant of the CX-60 as a zero-emission car, particularly if you charge it using your own solar panels, never requiring the engine to kick in, all week. And then, at the weekend, if you fancy an enjoyable, involving drive, or you need to go a long distance, the PHEV technology makes that a breeze as well.
The car even has another mode, Normal, which selects the best motive force for any situation - electric motor, petrol engine or both - and switches seamlessly between them.
Throw in the stunning, simple yet elegant exterior design, a reimagined interior with a whole new level of fit and finish and enough space to sit full-size adults comfortably, front and rear, and you can see why Mazda is so excited about the new CX-60. It really is a game changer.