The one-stop destination for Mazda owners
Create an account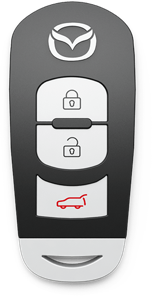 Own a Mazda? Create your account now.
Welcome to MyMazda
Now there's a single destination where all your Mazda ownership information is stored and regularly updated. It's the one-stop portal for Mazda owners. To show you how convenient and simple it is to use, we've put together this short video introduction.
SMART SERVICE
It's never been easier to track your service history, calculate your next service price and arrange your next appointment.
YOUR DOCUMENTS
Access to essential vehicle documents including insurance, roadside assistance and warranty details in one secure place.
MASTER YOUR MAZDA
Get the most out of every drive. Learn about your vehicle's connectivity, controls, driver-assist technology and download your owners' manual.

your information and documents are here

Talk to us
To contact the MyMazda support team, call 1800 MYMAZDA (1800 696 293) between 9am and 5pm (AEST), Monday to Friday.
Alternatively, get in touch online.